Social Media Survival
November 15, 2012
Erik Qualman (author of "Socialnomics"), has released a 2013 version of his now famous animated video, "Social Media Revolution".
Emphasising the astounding growth of social media, it includes examples like the Facebook launch of the Ford Explorer, which generated more traffic than a Superbowl ad!
To have delivered more traffic than this behemoth, is an indication of the immense power and constant growth of social sites to the significant cost of traditional media.
To put this in context, the Superbowl has long been the standard by which all traditional US television advertising was measured. In the USA, the Superbowl's 30-40 million viewers have made it the most watched TV program for 3 decades*, and most expensive airtime (at over a million dollars a spot).
In US history, only the series final of "M*A*S*H" in 1983 (50 million), and the cliff-hanger "Who shot JR?" episode of "Dallas" in 1980 (40 million), have had more viewers.
Some significant points made in the animation are that YouTube has become the world's second most used search engine, and that social media will determine your business still exists in 5 years!
Other recent dramatic indicators of the growth of social and the demise of traditional media are:
Fuji Film will cease manufacturing motion picture film
the next Oxford English Dictionary will only be published online
This same message is conveyed in Qualman's presentation "Technology Will Kill". The 2 minute animation identifies the technologies which hand-held devices are already replacing (fixed-line phones, books, newspapers, radio, TV, maps, instruction manuals,  cash, etc.).
Sources:
YouTube: Socialnomics "Social Media Revolution 2013"
You Tube: Socialnomics "Social Media Revolution"
YouTube: Socialnomics "Technology Will Kill"
YouTube: timetogetsocial "What the HELL is social media – in 2 minutes"
From Our Clients
Andrew and his team have supported Foodbank by providing web services for more than a decade.
In fact, they have just undertaken the first complete redevelopment of the original Foodbank website they built for us, and have been maintaining so ably since.
Andrew is creative and passionate and helps us to keep up, constantly looking for new ways to add value and improve our online communications channels.
The launch .. was a success. We were able to present this live on a Wireless connection during our Sydney, Australia sales conference on a location with very limited internet bandwidth. This proves the technology used .. renders light webpages which are easy to download on a browser.
Comments I've heard from our employees were all positive and reflected precisely what we were looking for: a simple but concise, clean and effective webpage.
We acknowledge the timeframe given to you was extremely short but nevertheless you have sucessfully delivered the project on schedule .. the critical success factor was communication and availability of Digital Tsunami's team.
I am very glad we were able to partner with such a professional team as yours and I am confident any other initiatives with you will be as successful.
Andrew has provided Merrell Associates with reliable service, bringing a vast wealth of knowledge in IT to the task for more than the eight years I have been working here.
We have been helped by Andrew to solve all sorts of problems and if there isn't an immediate fix, solutions are found pretty quickly.
Clients have really appreciated the video .. sales staff are so pleased to have this tool. It is very empowering to show.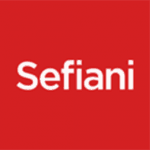 Digital Tsunami has supported us for many years now, and we continue to be impressed by the standard of service and advice. We not only get quality web design and implementation, but also honest feedback and suggestions which are crucial to the final product.
Digital Tsunami is able to discuss ideas with us and then develop them into a practical solution online, and this 'team' effort ensures the results are of the highest quality.
When our website is the first thing people look to when making an assessment on our company, I'm pleased to know that we have Andrew and his team behind us.