Social Media Survival
November 15, 2012
Erik Qualman (author of "Socialnomics"), has released a 2013 version of his now famous animated video, "Social Media Revolution".
Emphasising the astounding growth of social media, it includes examples like the Facebook launch of the Ford Explorer, which generated more traffic than a Superbowl ad!
To have delivered more traffic than this behemoth, is an indication of the immense power and constant growth of social sites to the significant cost of traditional media.
To put this in context, the Superbowl has long been the standard by which all traditional US television advertising was measured. In the USA, the Superbowl's 30-40 million viewers have made it the most watched TV program for 3 decades*, and most expensive airtime (at over a million dollars a spot).
In US history, only the series final of "M*A*S*H" in 1983 (50 million), and the cliff-hanger "Who shot JR?" episode of "Dallas" in 1980 (40 million), have had more viewers.
Some significant points made in the animation are that YouTube has become the world's second most used search engine, and that social media will determine your business still exists in 5 years!
Other recent dramatic indicators of the growth of social and the demise of traditional media are:
Fuji Film will cease manufacturing motion picture film
the next Oxford English Dictionary will only be published online
This same message is conveyed in Qualman's presentation "Technology Will Kill". The 2 minute animation identifies the technologies which hand-held devices are already replacing (fixed-line phones, books, newspapers, radio, TV, maps, instruction manuals,  cash, etc.).
Sources:
YouTube: Socialnomics "Social Media Revolution 2013"
You Tube: Socialnomics "Social Media Revolution"
YouTube: Socialnomics "Technology Will Kill"
YouTube: timetogetsocial "What the HELL is social media – in 2 minutes"
From Our Clients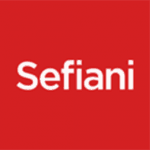 We are delighted with our new website and early feedback from clients and associates is very positive.
The overall impression is that it is a very professional, informative website and conveys the feeling that Sefiani is a quality organisation with skilled, friendly staff.
Thank you for all your help and patience in working with us for this successful outcome.
When I need a comprehensive online strategy and innovative solutions to achieve results for an important client, Andrew is the only person I need to call.
In taking the time to understand our business, industry and vision, Digital Tsunami created a site which strongly reflects our leadership position in the international market and our strategic direction.
Digital Tsunami's expertise in visual design, information architecture, innovative communication and evocative business writing, resulted in an extremely effective website which will contribute to our continuing expansion across the globe.
I have viewed all the videos and would like to commend you on the excellent quality.
I would like to thank you for the excellent editing which portrays the event as dynamic and stimulating.
This is fantastic. Thank you. I really appreciate all the work you have done for us!