Social Media Survival
November 15, 2012
Erik Qualman (author of "Socialnomics"), has released a 2013 version of his now famous animated video, "Social Media Revolution".
Emphasising the astounding growth of social media, it includes examples like the Facebook launch of the Ford Explorer, which generated more traffic than a Superbowl ad!
To have delivered more traffic than this behemoth, is an indication of the immense power and constant growth of social sites to the significant cost of traditional media.
To put this in context, the Superbowl has long been the standard by which all traditional US television advertising was measured. In the USA, the Superbowl's 30-40 million viewers have made it the most watched TV program for 3 decades*, and most expensive airtime (at over a million dollars a spot).
In US history, only the series final of "M*A*S*H" in 1983 (50 million), and the cliff-hanger "Who shot JR?" episode of "Dallas" in 1980 (40 million), have had more viewers.
Some significant points made in the animation are that YouTube has become the world's second most used search engine, and that social media will determine your business still exists in 5 years!
Other recent dramatic indicators of the growth of social and the demise of traditional media are:
Fuji Film will cease manufacturing motion picture film
the next Oxford English Dictionary will only be published online
This same message is conveyed in Qualman's presentation "Technology Will Kill". The 2 minute animation identifies the technologies which hand-held devices are already replacing (fixed-line phones, books, newspapers, radio, TV, maps, instruction manuals,  cash, etc.).
Sources:
YouTube: Socialnomics "Social Media Revolution 2013"
You Tube: Socialnomics "Social Media Revolution"
YouTube: Socialnomics "Technology Will Kill"
YouTube: timetogetsocial "What the HELL is social media – in 2 minutes"
From Our Clients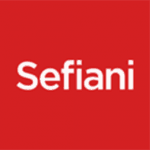 Digital Tsunami has supported us for many years now, and we continue to be impressed by the standard of service and advice. We not only get quality web design and implementation, but also honest feedback and suggestions which are crucial to the final product.
Digital Tsunami is able to discuss ideas with us and then develop them into a practical solution online, and this 'team' effort ensures the results are of the highest quality.
When our website is the first thing people look to when making an assessment on our company, I'm pleased to know that we have Andrew and his team behind us.
Andrew and his team at Digital Tsunami were the developers behind our micro site for Fearless.
I like the way they work (efficient, effective) and delivered a great site, on time.
(We) took a fairly substantial audit of .. sophisticated sites both technically and creatively .. Out of six prominent designers, Digital Tsunami stood out.
The quality of the images, the sophisticated management of text .. together with smooth animations makes (our) website of very high calibre.
I would personally rate this site in the top 2 percent of world wide web sites today.
Digital Tsunami was professional, responsive and accurately interpreted our brief. The final result was a new website that was in keeping with the iBurst brand essence and proposition.
The MULS Executive is delighted with this aesthetically pleasing, user friendly site.
We found Digital Tsunami to be a full-service operation and we are satisfied with the products delivered: from the (identity), banners, business cards, letterheads, to the student magazine.