Sydney 4G test report
October 16, 2012
Fairfax Media Deputy Technology Editor, Ben Grubb, has today published an interactive graphic of the results of a recent connectivity test around Sydney.
The graphic, designed with Francisca Sallato, displays statistics of the test results which used multiple smartphone and ISPs to access the Internet, in a variety of locations across Sydney.
The volume of data which was downloaded and uploaded within a fixed time, was measured on the Telstra, Optus and Vodafone mobile networks. Vodafone 3G results were noticeably slower, as the company is yet to launch its' 4G network. The tests were conducted with the speedtest.net app on three different iPhone 5s.
As the iPhone 5 was released (with such interest that airfreight charges increased), the major Australian networks are all rushing to provide coverage.
As in so many commercial situations, the brand in second position in the marketplace, is trying hard to deliver a superior service. Optus has approximately 40% fewer subscribers than Telstra, but in this Sydney metro test at least, has an apparently greater coverage area and higher connectivity rates.
With a speed reputed to exceed 3G fourfold, 4G has been the preferred option for data hungry road-warriors.
Optus, which has 4G available in each of the 13 suburbs tested, has released a mobile 4G WiFi modem, enabling early adopters to achieve the same rapid upload and download rates on their laptops which they experience on their iPhone 5s!
Source:
smh.com.au
From Our Clients
Thank you for all your efforts in creating our new website which achieves our agreed objectives : elegantly smart, yet understated, professional and easy to use.
With a brief timeline to ensure we had a web presence and launch coinciding with our 10 year anniversary, Digital Tsunami delivered. On time. On budget. Great Effort!
The MULS Executive is delighted with this aesthetically pleasing, user friendly site.
We found Digital Tsunami to be a full-service operation and we are satisfied with the products delivered: from the (identity), banners, business cards, letterheads, to the student magazine.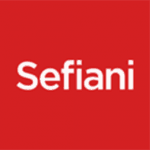 We continue to be impressed by the standard of service and advice. We not only get quality web design and implementation, but also honest feedback and suggestions which are crucial to the final product.
You are a true professional Andrew, and your team was very impressive.
The results will be seen around the globe shortly as we embark on our new advertising campaign. I do greatly appreciate the extra lengths you went to under difficult circumstances, to help us achieve our goal.