Sydney 4G test report
October 16, 2012
Fairfax Media Deputy Technology Editor, Ben Grubb, has today published an interactive graphic of the results of a recent connectivity test around Sydney.
The graphic, designed with Francisca Sallato, displays statistics of the test results which used multiple smartphone and ISPs to access the Internet, in a variety of locations across Sydney.
The volume of data which was downloaded and uploaded within a fixed time, was measured on the Telstra, Optus and Vodafone mobile networks. Vodafone 3G results were noticeably slower, as the company is yet to launch its' 4G network. The tests were conducted with the speedtest.net app on three different iPhone 5s.
As the iPhone 5 was released (with such interest that airfreight charges increased), the major Australian networks are all rushing to provide coverage.
As in so many commercial situations, the brand in second position in the marketplace, is trying hard to deliver a superior service. Optus has approximately 40% fewer subscribers than Telstra, but in this Sydney metro test at least, has an apparently greater coverage area and higher connectivity rates.
With a speed reputed to exceed 3G fourfold, 4G has been the preferred option for data hungry road-warriors.
Optus, which has 4G available in each of the 13 suburbs tested, has released a mobile 4G WiFi modem, enabling early adopters to achieve the same rapid upload and download rates on their laptops which they experience on their iPhone 5s!
Source:
smh.com.au
From Our Clients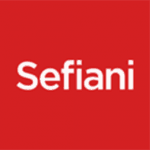 Digital Tsunami has supported us for many years now, and we continue to be impressed by the standard of service and advice. We not only get quality web design and implementation, but also honest feedback and suggestions which are crucial to the final product.
Digital Tsunami is able to discuss ideas with us and then develop them into a practical solution online, and this 'team' effort ensures the results are of the highest quality.
When our website is the first thing people look to when making an assessment on our company, I'm pleased to know that we have Andrew and his team behind us.
Digital Tsunami is awesome.
Knowledge far beyond my expectations, led to the site being beautifully creative with simplicity, which is just perfect for a young female artist.
Andrew's patience and respect was impeccable, but what I loved most, was that he just knew what to do EVERY single time ... just the perfect web creator.
Thank you Digital Tsunami. Thank you Andrew
Thanks very much for the speed & professionalism with which you continue to service our needs, despite the fact that this is provided pro bono !
Your ongoing generosity in donating the services of Digital Tsunami to Foodbank is appreciated more than you know. We, and the 30,000 people a day you help us feed, are indebted to you.
Thank you for the development of an updated brand image for Wah Yuet in China.
While originally contracted to produce a video highlighting Wah Yuet's manufacturing capabilities, it was apparent very quickly that your understanding of our requirements, combined with your experience, were the perfect fit to create a new logo and style guidelines for the company. While relatively small in scope, you were dedicated to the success of the project and I am pleased to say that you hit the bullseye!
We have been fortunate to work with Andrew and his creative team from the inception of our business. The design and execution of our site has been fundamental in winning over clients and establishing our footprint in a very crowded space. We also place great value on their input into our business process.