Sydney 4G test report
October 16, 2012
Fairfax Media Deputy Technology Editor, Ben Grubb, has today published an interactive graphic of the results of a recent connectivity test around Sydney.
The graphic, designed with Francisca Sallato, displays statistics of the test results which used multiple smartphone and ISPs to access the Internet, in a variety of locations across Sydney.
The volume of data which was downloaded and uploaded within a fixed time, was measured on the Telstra, Optus and Vodafone mobile networks. Vodafone 3G results were noticeably slower, as the company is yet to launch its' 4G network. The tests were conducted with the speedtest.net app on three different iPhone 5s.
As the iPhone 5 was released (with such interest that airfreight charges increased), the major Australian networks are all rushing to provide coverage.
As in so many commercial situations, the brand in second position in the marketplace, is trying hard to deliver a superior service. Optus has approximately 40% fewer subscribers than Telstra, but in this Sydney metro test at least, has an apparently greater coverage area and higher connectivity rates.
With a speed reputed to exceed 3G fourfold, 4G has been the preferred option for data hungry road-warriors.
Optus, which has 4G available in each of the 13 suburbs tested, has released a mobile 4G WiFi modem, enabling early adopters to achieve the same rapid upload and download rates on their laptops which they experience on their iPhone 5s!
Source:
smh.com.au
From Our Clients
It is clear from the enthusiasm and professionalism shown, that Digital Tsunami views each client as a long term partner contributing ideas above and beyond the development of the site and we look forward to involving them in future marketing initiatives.
With a brief timeline to ensure we had a web presence and launch coinciding with our 10 year anniversary, Digital Tsunami delivered. On time. On budget. Great Effort!
I recently engaged Digital Tsunami to design and build my 60-page website. I'm a website copywriter who relies heavily on web-generated business, so my own online presence needs to be impeccable.
The solution that Digital Tsunami supplied is brilliant. It meets my needs perfectly; it's clean, bold, elegant, fast, and easy to edit. I've had lots of very positive feedback about it, and since launch, my request for quote rate and conversion rate have increased markedly.
The team at Digital Tsunami was incredibly responsive, delivering a solution well ahead of deadline. Their technical knowledge was exceptional, they were innovative, and they were very meticulous. What's more, they understood my business and technical requirements and translated them into a user-friendly, refined, professional site which is conceptually simple and cohesive.
I have no hesitation in recommending the website design services of Digital Tsunami to any business .. that needs a stand-out online presence.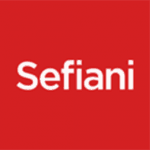 We are delighted with our new website and early feedback from clients and associates is very positive.
The overall impression is that it is a very professional, informative website and conveys the feeling that Sefiani is a quality organisation with skilled, friendly staff.
Thank you for all your help and patience in working with us for this successful outcome.
.. a reliable and steadfast operator, with a keen sense of service. Innovative and contemporary, and operating within the upper echelon.