Helga's helps the hungry
November 24, 2012
For low-income families, homeless teens or elderly pensioners in Australia, hunger is part of daily life.
Goodman Fielder and Foodbank Australia are taking concrete action to reduce hunger.
Foodbank Australia is the nation's largest hunger relief organisation, offering a logistics conduit between the food industry's surplus product and the welfare sector's need. In 2011, the organisation provided sufficient food for 28 million meals via thousands of charities and community groups across Australia.
CEO of Foodbank John Webster states; "It is a disturbing fact that every day in this 'lucky country', people are forced to make difficult choices such as: "Should I fill my prescriptions or buy food?" or "Should I skip meals, so I can feed my kids until next payday?".
As the pantry of the welfare sector, Foodbank works with food manufacturers, distributors and retailers to provide food to the thousands of Australia's charities and community groups which deliver food relief to those who are struggling to cope.
Bread is one of the key staples for nutritious and balanced meals. For every loaf sold between Wednesday, 21 November and Tuesday, 18 December 2012, Goodman Fielder has committed to providing a free loaf to Foodbank. This could result in the provision of up to 3 million loaves.
This translates into sufficient bread to exceed the annual requirements of Foodbank charities!
By simply choosing to purchase a loaf of Helga's or Wonder bread, Australians can make a difference in the life of a hungry compatriot.
The Foodbank website displays a 'Breadometer' which will track the number of loaves purchased during the campaign. Would you be prepared to help Foodbank reach the 3 million loaves target!
As a corporate social responsibility (CSR) initiative, Digital Tsunami has supported Foodbank since 2000 on a pro-bono basis. This support has included the development, hosting and technical support of web presence at national and state levels.
Watch the video about this hunger relief initiative on Foodbank Australia
From Our Clients
This is fantastic. Thank you. I really appreciate all the work you have done for us!
Service delivery is precisely what was asked, while respecting deadlines and budget constraints. Digital Tsunami are very good value for money, particularly for quick wins without long pre-planning project phases.
The services provided included the registration of our domain name, establishment of our email accounts, and development & hosting of our website, were all executed rapidly and effectively. We also appreciate the service of upgrading our list of 150 shelf company names (in Chinese characters and English) every 2 weeks.
We valued the high level of creative design provided by Digital Tsunami, both for the website and the corporate identity.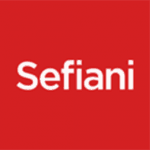 We are delighted with our new website and early feedback from clients and associates is very positive.
The overall impression is that it is a very professional, informative website and conveys the feeling that Sefiani is a quality organisation with skilled, friendly staff.
Thank you for all your help and patience in working with us for this successful outcome.
Thanks to you and the Taishan production crew. Andy and the rest of the team were outstanding. Their professionalism was evident the entire time and they seemed to build a nice relationship with the factory employees, which led to a real spirit of cooperation. My sincere thanks for a job extremely well done.