View Hotels responsive site
Close
Overview
The View Hotels Group owns and manages residential hotels in scenic locations in major cities on Australia's east coast. All hotels offer quality accommodation, conference, wedding, tourism and dining facilities.
After being commissioned to design and develop a contemporary web presence for View Hotels in late 2012, Digital Tsunami upgraded the site using responsive design, which adapts to the width of the browser in the presentation of page structure, navigation, text and images.
The group has now refreshed its brand and its properties and Digital Tsunami has launched a new responsive presence for the group and each of the hotel properties which reflects this vibrant new look.
Digital Tsunami developed a sophisticated, responsive and technically advanced web presence for the organisation, implementing an interface by Sydney design house, Deuce Design.
The View Hotels site features rotating, welcome page 'slider' images, photo gallery shadowboxes, and secure access for each property to manage their own specific content in the highly sophisticated WordPress content management system (CMS).
Each of the Brisbane Riverview, Melbourne Parkview and North Sydney Harbourview hotel sites contains extensive tabbed information in text, images and documents, as well as an integrated Netroomz booking engine.
Details
| | |
| --- | --- |
| Client: | View Hotels |
| Solution/s: | web |
| Sector/s: | hospitality |
| Region/s: | Asia/Pacific |
| Language/s: | English |
| Scope: | responsive design, mobile development |
| Features | responsive design, WordPress CMS |
From Our Clients
We were very happy with the development process and the outcome. The objectives have all been achieved, in terms of usability and ease of use in updating the site. You definitely nailed both of these.
Digital Tsunami's work for Leighton International has been of an extremely high quality, highly responsive and flexible in approach. Andrew and his team worked with us to understand our needs and find the most appropriate solutions.
You did excellent work with the site.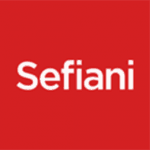 We are delighted with our new website and early feedback from clients and associates is very positive.
The overall impression is that it is a very professional, informative website and conveys the feeling that Sefiani is a quality organisation with skilled, friendly staff.
Thank you for all your help and patience in working with us for this successful outcome.
I worked with Andrew on a photography project that involved a high level of visual complexity for a multinational client. Andrew was clear and professional in his briefing, but at the same time, was open to other ideas and approaches.