First line of defence. The Firewall block.
July 10, 2014
Detecting attempted access via repeated password attempts is easy. So should be the next step.
Collating the IP addresses of offenders from each of our hosted sites, Digital Tsunami adds these to the firewall blacklist of our private clouds, to prevent future access by that IP to ANY of our hosted sites.
While we recognise that hackers and their bots dynamically use a vast number of IPs, and that there is an immense number available, we also feel committed to maximising security and removing the opportunity for an attacking IP to be re-used.
Digital Tsunami has been hosting websites in robust data centres across the globe since 1996. We are aware of the security risks and the duty of care which is our responsibility.
Read about heartbeat monitoring, which for a randomly selected client showed uptime of 99.988%
Our client sites are hosted on either one of Digital Tsunami's private clouds or, (as is the case of some of our Australian listed company clients), on their own exclusive private cloud.
No clients on our private clouds were affected by the recently detected Heartbleed vulnerability.
Read more items related to security.
Contact Digital Tsunami to discuss your specific hosting needs.
From Our Clients
.. very knowledgeable, creative and patient while also pushing me to work through the many decisions such a project involves.
Once again, thanks for your promptness and partnership.
The current challenge of my job at Abbott is one of the greatest I've faced in 25 years of IT career. It's reassuring to know I can count on people like you when things go wrong.
It is clear from the enthusiasm and professionalism shown, that Digital Tsunami views each client as a long term partner contributing ideas above and beyond the development of the site and we look forward to involving them in future marketing initiatives.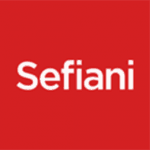 We are delighted with our new website and early feedback from clients and associates is very positive.
The overall impression is that it is a very professional, informative website and conveys the feeling that Sefiani is a quality organisation with skilled, friendly staff.
Thank you for all your help and patience in working with us for this successful outcome.
Andrew has provided Merrell Associates with reliable service, bringing a vast wealth of knowledge in IT to the task for more than the eight years I have been working here.
We have been helped by Andrew to solve all sorts of problems and if there isn't an immediate fix, solutions are found pretty quickly.