First line of defence. The Firewall block.
July 10, 2014
Detecting attempted access via repeated password attempts is easy. So should be the next step.
Collating the IP addresses of offenders from each of our hosted sites, Digital Tsunami adds these to the firewall blacklist of our private clouds, to prevent future access by that IP to ANY of our hosted sites.
While we recognise that hackers and their bots dynamically use a vast number of IPs, and that there is an immense number available, we also feel committed to maximising security and removing the opportunity for an attacking IP to be re-used.
Digital Tsunami has been hosting websites in robust data centres across the globe since 1996. We are aware of the security risks and the duty of care which is our responsibility.
Read about heartbeat monitoring, which for a randomly selected client showed uptime of 99.988%
Our client sites are hosted on either one of Digital Tsunami's private clouds or, (as is the case of some of our Australian listed company clients), on their own exclusive private cloud.
No clients on our private clouds were affected by the recently detected Heartbleed vulnerability.
Read more items related to security.
Contact Digital Tsunami to discuss your specific hosting needs.
From Our Clients
.. a reliable and steadfast operator, with a keen sense of service. Innovative and contemporary, and operating within the upper echelon.
With a brief timeline to ensure we had a web presence and launch coinciding with our 10 year anniversary, Digital Tsunami delivered. On time. On budget. Great Effort!
Since 2003, Digital Tsunami has collaborated with Personal Broadband Australia to deliver many online solutions, including the latest www.pba.com.au site.
Central to the development process is Digital Tsunami's thorough understanding of the project needs, clear and constant communication, and creative, innovative and meticulous approach to delivering solutions.
The results are clean, intuitive, refined and cohesive, with rapidly loading pages and extremely high usability.
The benefit to PBA of this long-term relationship has been the highly effective way in which Digital Tsunami has implemented and enhanced my vision on every project.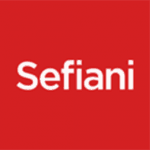 We continue to be impressed by the standard of service and advice. We not only get quality web design and implementation, but also honest feedback and suggestions which are crucial to the final product.
Working with this team has been a delight and the resulting website far exceeds our expectations. All stages of the process were handled professionally, promptly and creatively. Discussions went smoothly, with flawless communication and suitable and sensible solutions whenever issues were raised. Time frames were either met or delivered early. The site was 100% accurate, indicating impressive attention to detail.
Without exception, the feedback on our site has been outstanding - clear and thoughtful layout, appropriate and interesting graphics and intuitive navigation.