Online innovation in 2016
July 5, 2016
In 2016, Andrew W Morse was again invited by WMA founder Bill Rice, to join a select group on the international judging panel of the WebAwards.
With a long history of visual communications and digital media, the founder of Digital Tsunami has considerable expertise to analyse and comment on submitted sites.
Judging criteria
Created in 1996 (the same year in which Digital Tsunami was founded), the WebAwards is dedicated to setting a standard of excellence for web development. The judging panel assesses the components of:
Aptitude
Copywriting
Design
Ease of use
Innovation
Interactivity
Technology
For the judges, it is instructive to view a number of sites which excel in interactivity and innovation. These exceptional sites are viewed in context of the mainstream. The vast majority of submitted sites; while they may be well constructed, well organised, well written and visually attractive; do not deliver impact or engagement.
Innovation and interaction
There is a big emphasis on usability and innovation. Yet these are not new concepts. Last century, websites and software was referred to as being 'user-friendly'.
Now, brands can spend tens or hundreds of thousands of dollars, on information architecture; requirements specification, technical specification and functional specification documentation; usability analysis with eye-tracking and focus groups; and User Experience (UX) analysts; to ensure that functionality is as simple and intuitive as possible, to minimise abandonment rates and ensure happy customers.
In a world of immediacy, rapid change and global exposure, true innovation is evident, but hard to distinguish amongst the plethora of media we see every day.
Digital Tsunami has been fortunate to work with clients who appreciate the value of proven innovation when appropriate to the target market.
Three examples
Amongst Digital Tsunami clients, three prime examples of current innovation and interactivity stand out.
For a national educational organisation, Polymer 1.o was utilised to provide a simple, impactful and effective interface for teaching school kids to ride bikes safely. The Let's Ride site was built with the developers beta pack and released on the same day that Polymer 1.o was launched. It can't get much more innovative than that!
For a Chinese property developer, of paramount importance, was a responsive site which integrated both vertical and horizontal scrolling and video on all devices. Digital Tsunami delivered a bilingual (simplified Chinese character and English language) site which fulfilled this imperative, and used photography and succinct text to promote one of the most luxurious and well-engineered residential complexes in China: Master Residences.
For a government water management authority, simple, clear and editable interactive maps were a focal point. The lrwg.com.au site features interactive Google maps overlaid with location markers for: catchment areas, rivers and creeks, weirs and dams, fishways; nationally and regionally significant wetlands; as well as past and current watering events. These maps enable the plotting of water courses and the setting of irregular catchment areas, to dynamically demonstrate the impact of the water releases upon both farming land and the environment.
As a judge for the WebAwards, Andrew W Morse applies an awareness of current technologies, accessibility and efficient functionality, to consider all websites.
Digital Tsunami can do the same in your sector, and ensure that your brand communicates effectively with your clients and customers.
From Our Clients
We are very pleased with the end result. It was good to have you pushing us along for material in order that we met the agreed completion deadline - you certainly are good project managers!
Andrew was able to create an entirely new website in a short period of time and to budget. He and his team worked very well with both our Marketing and IT team.
By taking the time to understand our business, industry and vision, Digital Tsunami created a site that truly reflected our leadership position in the market and our strategic direction.
Digital Tsunami's expertise in visual design, photography, website navigation and business writing, resulted in an extremely effective website.
The project was expertly managed from end to end which resulted in a fast and efficient process.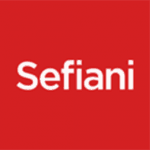 Digital Tsunami has supported us for many years now, and we continue to be impressed by the standard of service and advice. We not only get quality web design and implementation, but also honest feedback and suggestions which are crucial to the final product.
Digital Tsunami is able to discuss ideas with us and then develop them into a practical solution online, and this 'team' effort ensures the results are of the highest quality.
When our website is the first thing people look to when making an assessment on our company, I'm pleased to know that we have Andrew and his team behind us.
I have enjoyed working with you on this important project and have been particularly impressed by your company's professionalism. The speed and accuracy of your work has been first rate and your creative input has been instrumental to the success of the project.