Hanas signs service order with Vestas
March 31, 2016
Vestas has been awarded a large-scale customised service order in China, by long-term customer Hanas New Energy Group.
The 600 MW firm and unconditional service contract is a customised and flexible solution covering all 250 wind towers over twelve Hanas power plants in Yanchi County of northwestern China's Ningxia Hui Autonomous Region.
Since Hanas entered the wind power market in 2011, Vestas has been its exclusive turbine supplier. The Hanas fleet of Vestas turbines totals 600 MW of installed capacity, with several hundred additional MW currently under construction.
The service order comprises a one-year Active Output Management (AOM) 4000 service agreement and a four-year Portfolio Support agreement, which is a flexible Vestas service offering tailor-made to meet specific customer needs.
Mr Ma Fuqiang, President of Hanas Group, notes that "The cooperation and mutual trust between Hanas and Vestas is entering into a new stage with the signing of this customised service contract. It is essential for us to work with companies like Vestas, which is known for its innovative and ground-breaking solutions as well as its proven know-how and solid experience. The service agreement will enable us to improve energy production, enhance service quality, and grow our own service capabilities to a world class quality, hence, reduce the overall cost of energy, extend turbine lifetime and ensure our return of investment".
President of Vestas Asia Pacific and China, Chris Beaufait, commented "We look forward to continuing the long-term partnership with Hanas Group and to helping them lower the cost of energy through these tailor-made service solutions."
Vestas has delivered wind energy in 75 countries, with 20,500 personnel all over the world. Wind power from more than 56,800 Vestas wind turbines currently reduces carbon emissions by over 78 million tons of carbon dioxide every year. With over 73 GW of cumulative installed capacity and over 15% of the worldwide wind turbine fleet, Vestas is the world leader in wind energy.
Digital Tsunami produced a video in 2015 dramatically capturing the towers of one Hanas wind farm, in time-lapse sequences and 4K aerials shot from a UAV. We were pleased when this video was screened to the head of Vestas, China and the Danish Ambassador to China, during their visit to Hanas in Yinchuan.
View a low-resolution version of the film at Vimeo
From Our Clients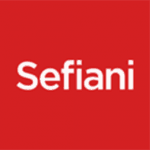 We are delighted with our new website and early feedback from clients and associates is very positive.
The overall impression is that it is a very professional, informative website and conveys the feeling that Sefiani is a quality organisation with skilled, friendly staff.
Thank you for all your help and patience in working with us for this successful outcome.
I am very happy with my new website from Digital Tsunami.
Not only did they design it, they also created my logo, and gave me valuable advice and professional feedback.
Through Digital Tsunami, my website now looks professional, easy to navigate and (through my customised CMS), easy to update.
Once again, thanks for your promptness and partnership.
The current challenge of my job at Abbott is one of the greatest I've faced in 25 years of IT career. It's reassuring to know I can count on people like you when things go wrong.
For providing a reliable, fast, and well maintained hosting service for business websites, I recommend Andrew and his company Digital Tsunami. The technical support given has been above and beyond, their hosting the fastest I have experienced, and is very well maintained with no issues.
Andrew certainly bends over backwards for his new and current clients, and I can tell he genuinely cares about providing nothing short of an outstanding service.
Your team has been great to work with. Tamara is very quick to catch on to things and Amir's code and CSS has impressed David due to its' simplicity and elegance.