Kung Hei Fat Choi!
January 29, 2014
Kung Hei Fat Choi. 恭禧發財. Gong Xi Fa Cai. Chúc Mừng Năm Mới.
Whatever your language, Happy Lunar New Year.
The year starts at the second new moon after the (northern hemisphere) Winter Solstice. Celebrated the world over by people of Chinese origin, each lunar year is attributed to a sign of the zodiac.
In the 12 year cycle of the Chinese astrological calendar, 2014 is a Year of the Horse.
The Horse is considered to be vigorous, strong and capable of decisive, assured action.
Businesspeople seeking guidance will be advised to express spirited action but first ensure that it is serving long-term objectives.
Throughout China and in Chinese communities around the globe, celebrations with dragons, sea-lions, lanterns and firecrackers will celebrate the new year. Many businesses close for extended periods, and many employees in the Greater China region take annual leave and visit families at ancestral homes.
Founded in Hong Kong in 1996, Digital Tsunami has an understanding of the Greater China market and Chinese business philosophy and practice. Our founder first visited the mainland in 1986, and built up 关系 (guanxi) as he has lived, worked, travelled and filmed for clients in locations from Yinchuan and Xi'an in the central north to Tianjin in the north east, Taipei and Shanghai in the south east to Zhuhai and Macau in the south.
The company has also worked for and with people of Chinese heritage in Australia, Canada, Fiji, Hong Kong, Indonesia, Macau, Malaysia, New Zealand, The Philippines, Singapore, the USA and VietNam.
Digital Tsunami delivers branding, eStrategy, interactive, mobile, photography, print, video and web solutions to Chinese clients and businesses in China or promoting their products and solutions to the immense China market.
To promote your brand in this challenging Year of the Horse, contact Digital Tsunami today (or when you return in the new year)!
From Our Clients
Working with this team has been a delight and the resulting website far exceeds our expectations. All stages of the process were handled professionally, promptly and creatively. Discussions went smoothly, with flawless communication and suitable and sensible solutions whenever issues were raised. Time frames were either met or delivered early. The site was 100% accurate, indicating impressive attention to detail.
Without exception, the feedback on our site has been outstanding - clear and thoughtful layout, appropriate and interesting graphics and intuitive navigation.
In taking the time to understand our business, industry and vision, Digital Tsunami created a site which strongly reflects our leadership position in the international market and our strategic direction.
Digital Tsunami's expertise in visual design, information architecture, innovative communication and evocative business writing, resulted in an extremely effective website which will contribute to our continuing expansion across the globe.
.. accurately interpreted the project brief and the outcome was a piece of cost effective quality work.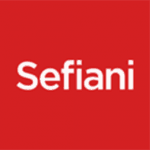 We continue to be impressed by the standard of service and advice. We not only get quality web design and implementation, but also honest feedback and suggestions which are crucial to the final product.
Thank you for all your efforts in creating our new website which achieves our agreed objectives : elegantly smart, yet understated, professional and easy to use.