Ten ways to build your brand in 2014
January 3, 2014
Last year, we predicted that the three most critical promotional tools for the year were
mobile
social media

video
This proved true, and these three will remain essential in 2014.
However, the success of each has necessitated even greater effectiveness to attain cut-through in markets where there is massive competition for customer attention.
Here are our ten ways to build your brand in 2014
Mobile
1 .. responsive web design
(if your site is not optimised for mobile, you are missing out more, every day)
2 .. enterprise mobility
(multi-screening, BYOD and BYOA, are all changing the way people work)
3 .. short-form platforms
(Twitter, Pinterest, Instagram, Kik, Snapchat, Vimeo, Vine and YouTube)
Social Media
4 .. authenticity
(employee advocates, sponsored programmes, paid advertising on social platforms and search engines, social media outsourcing)
4 .. word-of-mouth advocacy
(through passion, relevance and trust, genuine organic love for a brand influences behaviour far more than paid promotion)
5 .. real-time marketing
(opportunistic and engaged blogging with your customer demographic is a potent sales tool)
6 .. your own brand list-building
(we've all helped Facebook and LinkedIn build massive networks .. Now's the time for DIY)
Video
8 .. visually innovative & branded content
(partner with graphic designers, photographers and video producers to build evocative visual assets: images, infographics, videos and videographics)
9 .. coherent social storytelling
(engaging brand stories through social marketing to build relationships with consumers by sharing common goals)
10 .. interactive tagged video
(enabling social media users to add tags, hashtags and keywork links to video)
All these strategies can be applied to your brand.
Over seventeen years, Digital Tsunami has applied significant creative and technical expertise to multi-media, multi-lingual, multi-national campaigns for clients in an extensive range of sectors.
To discuss your requirements and objectives and develop a customised suite of solutions for the successful marketing of your brand in 2014, contact Digital Tsunami today!
From Our Clients
.. exceptional service and experience across all elements of web development from interactive strategy and marketing through to interface design and project management.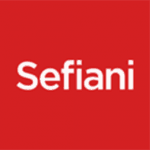 We continue to be impressed by the standard of service and advice. We not only get quality web design and implementation, but also honest feedback and suggestions which are crucial to the final product.
We are all very happy with the new website and believe it captures the essence of the Group One brand.
Andrew and colleagues were able to assist at every step of the website production process, providing a sleek layout with high quality images. We would like to thank the Digital Tsunami team for an excellent job.
Thank you for all your efforts in creating our new website which achieves our agreed objectives : elegantly smart, yet understated, professional and easy to use.
.. very knowledgeable, creative and patient while also pushing me to work through the many decisions such a project involves.