Foodbank Victoria website launched
February 1, 2014
A new web presence has just launched for Foodbank Victoria, a state-wide logistics supplier, providing a warehousing and distribution conduit between the food producers, manufacturers and retailers and the hundreds of charities and community groups which feed hungry families and individuals across the state.
Foodbank Victoria is part of Foodbank in Australia, the largest hunger relief organisation in the country.
The original web strategy was conceived by advertising agency Euro RSCG (now Havas Worldwide), and the design was a result of a close collaboration with Digital Tsunami and the client.
Digital Tsunami developed a sophisticated web presence for the national organisation Foodbank in Australia, which has been progressively deployed for each of the state and territory organisations.
In 2012-2013, Foodbank Victoria distributed nearly 10 million meals to those in need. The statistics are impressive:
of those assisted, 37% were children
donations were received from 284 farmers, manufacturers, wholesalers and retailers
546 community partners helped distribute food to those in need
25,000 hours of support was donated by corporate, skilled and permanent volunteers and disability group members
every month, 125,000 Victorians facing crisis, were assisted
4,953,751 kilograms of food were distributed across the state
the equivalent of 9,902,502 meals (of 500g each), were provided to the community
View a raft of videos on Foodbank Victoria's YouTube channel.
The website features full-screen vectored background images, dynamic statistics, integrated videos, archived publications, donation forms with secure e.commerce, and hierarchical access to a sophisticated and easy-to-use WordPress content management system (CMS).
From the start of 2000 to the end of 2013, Digital Tsunami provided thousands of hours of creative and technical support to Foodbank in Australia on a pro-bono basis, as a corporate social responsibility (CSR) initiative. This support has culminated in the development, hosting and technical support of this contemporary web presence for Foodbank at national, state and territory levels.
From Our Clients
The MULS Executive is delighted with this aesthetically pleasing, user friendly site.
We found Digital Tsunami to be a full-service operation and we are satisfied with the products delivered: from the (identity), banners, business cards, letterheads, to the student magazine.
You have demonstrated patience, perseverance, attention to detail and a rare ability to perceive what was needed even when we didn't. We are delighted with the site, it performs and looks great and our enquiry rate since it superseded our previous website has already increased by 20%.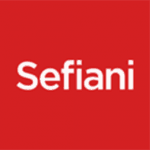 We are delighted with our new website and early feedback from clients and associates is very positive.
The overall impression is that it is a very professional, informative website and conveys the feeling that Sefiani is a quality organisation with skilled, friendly staff.
Thank you for all your help and patience in working with us for this successful outcome.
I recently engaged Digital Tsunami to design and build my 60-page website. I'm a website copywriter who relies heavily on web-generated business, so my own online presence needs to be impeccable.
The solution that Digital Tsunami supplied is brilliant. It meets my needs perfectly; it's clean, bold, elegant, fast, and easy to edit. I've had lots of very positive feedback about it, and since launch, my request for quote rate and conversion rate have increased markedly.
The team at Digital Tsunami was incredibly responsive, delivering a solution well ahead of deadline. Their technical knowledge was exceptional, they were innovative, and they were very meticulous. What's more, they understood my business and technical requirements and translated them into a user-friendly, refined, professional site which is conceptually simple and cohesive.
I have no hesitation in recommending the website design services of Digital Tsunami to any business .. that needs a stand-out online presence.
I happily recommend Andrew and the Digital Tsunami team.
I have dealt with many web marketing and support companies over the years, and have been very impressed with Digital Tsunami's response, advice and understanding of their field. I recommend talking to Andrew about your next web project.