Refer for an iPad Retina reward
June 24, 2013
Refer us to a corporate client and we'll reward you with the latest iPad with retina display.
Everyone now knows the business benefits of a light, handheld iPad. For business presentations and video, the latest Retina display is brilliant.
The Retina display features a 2048-by-1536 resolution, rich colour saturation, and an astounding 3.1 million pixels. That's four times the number of pixels in iPad 2 and a million more than an HDTV.
Digital Tsunami is rewarding referrals (which result in a completed project), with the latest iPad.
All you need do to earn one, is refer us to a corporation. If the prospect commissions Digital Tsunami to deliver digital, video or online solutions (of a reasonable investment), we will send you a new iPad!
To refer us or for more information, contact Digital Tsunami today.
From Our Clients
I don't know what you do, but you do it well.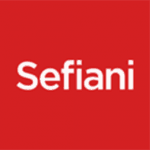 We continue to be impressed by the standard of service and advice. We not only get quality web design and implementation, but also honest feedback and suggestions which are crucial to the final product.
The launch .. was a success. We were able to present this live on a Wireless connection during our Sydney, Australia sales conference on a location with very limited internet bandwidth. This proves the technology used .. renders light webpages which are easy to download on a browser.
Comments I've heard from our employees were all positive and reflected precisely what we were looking for: a simple but concise, clean and effective webpage.
We acknowledge the timeframe given to you was extremely short but nevertheless you have sucessfully delivered the project on schedule .. the critical success factor was communication and availability of Digital Tsunami's team.
I am very glad we were able to partner with such a professional team as yours and I am confident any other initiatives with you will be as successful.
We were very happy with the development process and the outcome. The objectives have all been achieved, in terms of usability and ease of use in updating the site. You definitely nailed both of these.
You are a true professional Andrew, and your team was very impressive.
The results will be seen around the globe shortly as we embark on our new advertising campaign. I do greatly appreciate the extra lengths you went to under difficult circumstances, to help us achieve our goal.