Refer for an iPad Retina reward
June 24, 2013
Refer us to a corporate client and we'll reward you with the latest iPad with retina display.
Everyone now knows the business benefits of a light, handheld iPad. For business presentations and video, the latest Retina display is brilliant.
The Retina display features a 2048-by-1536 resolution, rich colour saturation, and an astounding 3.1 million pixels. That's four times the number of pixels in iPad 2 and a million more than an HDTV.
Digital Tsunami is rewarding referrals (which result in a completed project), with the latest iPad.
All you need do to earn one, is refer us to a corporation. If the prospect commissions Digital Tsunami to deliver digital, video or online solutions (of a reasonable investment), we will send you a new iPad!
To refer us or for more information, contact Digital Tsunami today.
From Our Clients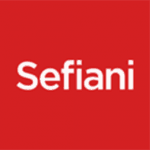 We are delighted with our new website and early feedback from clients and associates is very positive.
The overall impression is that it is a very professional, informative website and conveys the feeling that Sefiani is a quality organisation with skilled, friendly staff.
Thank you for all your help and patience in working with us for this successful outcome.
Andrew and his team have supported Foodbank by providing web services for more than a decade.
In fact, they have just undertaken the first complete redevelopment of the original Foodbank website they built for us, and have been maintaining so ably since.
Andrew is creative and passionate and helps us to keep up, constantly looking for new ways to add value and improve our online communications channels.
I would like to thank you for your tremendous contribution to Foodbank over the years.
The organisation certainly wouldn't be where we are today without your support!
Digital Tsunami was professional, responsive and accurately interpreted our brief. The final result was a new website that was in keeping with the iBurst brand essence and proposition.
We have been a client of Digital Tsunami now for a number of years.
As an ASX listed company, we seek reliability with our suppliers. Digital Tsunami have proven they are reliable and trustworthy.
We host multiple websites and services through them, and use them for technical and creative work.
There has never been an issue, they are always on top of all technical details, and simply provide the best possible solution around a given budget, and get things right first time. Clearly they have excellent quality controls and that shows in their services.