Pinterest groups: advertising, design and innovation
July 20, 2013
Human are inverterate collectors. Objects, ideas, and now digital images on social networks. But with the digital world at your fingertips, how do you choose where to store it and what to collect?
Famous faces, inked bodies, cute kittens, playful puppies, pithy sayings and gorgeous landscapes. All are proving massively popular. The categorisation is entirely individual.
What topics hold your interest?
There are collections of images of these (and a vast multitude of other topics), on the social image-sharing platform Pinterest.
Unlike Instagram, where a high number of images are produced by users on their tablets and camera phones, Pinterest allows users to upload, add from a website or simply 'repin' what they find on other users special interest 'boards'.
Pinterest is also another opportunity for brands to engage with their clients and customers, and to establish their philosophy in the marketplace. Yet to date, remarkably few are engaging in a two-way dialogue of allowing their customers to contribute images. Most remain limited to the old philosophy of 'broadcasting' content; albeit encouraging their customers to share; rather than engaging in a mutual conversation.
Publishers are in an ideal position to capitalise on their extensive visual assets. Examples include The New York Times, The Chicago Tribune, Seventeen Magazine. City councils can benefit from spreading the word of their services and attractions, as do: The City of Edinburgh Council, City of Melbourne and Visit Las Vegas.
In the hospitality sector, the Kempinski Hotel & Residences Palm Jumeirah showcases a spectacular location, the Hilton has a HHonors profile for its loyalty program, the Mandarin Oriental Hotel Group has a profile for all its properties and Four Seasons offers individual profiles for each, including Four Seasons Resort Koh Samui and Four Seasons Hotel George V Paris.
Brands are represented in a wide variety of sectors. Airlines: British Airways, Air France and QANTAS; skincare products: Clinique UK, Nivea UK,  Shiseido and Shu Uemura; footwear: Manolo Blahnik, Nike Women and Timberland; retailers: Harrods, Myer MyStore and Bergdorf Goodman and automotive brands: Ferrari Store, Toyota USA and Lexus Design Award.
While there are vast opportunities for brands to engage via Pinterest, some still have gone no further than securing the name, e.g. Woolworths and Westpac. It is possible of course, that these profiles were not created by the brands at all, but opportunism by individuals anticipating a commercial sale.
Despite the wide variety of social platforms available, brands need to develop an integrated, wholistic and consistent strategy to their use of social media for both external and internal stakeholders. Engaging with staff and loyal customer advocates is a powerful means to increasing brand recognition and reputation.
Digital Tsunami counsels clients on eStrategy to deliver a consistent tone of voice when engaging with the marketplace. Call us today to discuss.
Sources: Pinterest.com

Air France
American Express
Bergdorf Goodman
British Airways
City of Edinburgh Council
City of Melbourne
Clinique UK
Dyson Technology
Ferrari Store
Four Seasons Resort Koh Samui
Four Seasons Hotel George V Paris
Harrods
HHonors
IBM Center for Applied Insights
Kempinski Hotel & Residences Palm Jumeirah
Lexus Design Award
Mandarin Oriental Hotel Group
Manolo Blahnik
Myer MyStore
Nike Women
Nivea UK
QANTAS
Seventeen Magazine
Shiseido
Shu Uemura
The Chicago Tribune
The New York Times
Timberland
Toyota USA
Visit Las Vegas
From Our Clients
We are all very happy with the new website and believe it captures the essence of the Group One brand.
Andrew and colleagues were able to assist at every step of the website production process, providing a sleek layout with high quality images. We would like to thank the Digital Tsunami team for an excellent job.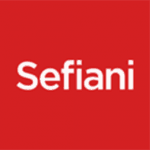 We are delighted with our new website and early feedback from clients and associates is very positive.
The overall impression is that it is a very professional, informative website and conveys the feeling that Sefiani is a quality organisation with skilled, friendly staff.
Thank you for all your help and patience in working with us for this successful outcome.
I could not be more delighted. Once again Thank You. You and your team at Digital Tsunami have been incredible.
.. accurately interpreted the project brief and the outcome was a piece of cost effective quality work.
Thank you for the development of an updated brand image for Wah Yuet in China.
While originally contracted to produce a video highlighting Wah Yuet's manufacturing capabilities, it was apparent very quickly that your understanding of our requirements, combined with your experience, were the perfect fit to create a new logo and style guidelines for the company. While relatively small in scope, you were dedicated to the success of the project and I am pleased to say that you hit the bullseye!