Yet another award for Inarc Design
September 17, 2013
Adding to its recent Asia Pacific Property Awards, interior and architectural practice Inarc Design, has become the first design firm to win the  Special Award for Small to Medium Enterprises (SMEs).
At a ceremony on 22 July 2013, the Hong Kong Management Association (HKMA) presented Inarc Design with the award which recognises local companies which have successfully implemented quality management systems in their business operations.
SMEs represent 98 percent of the Hong Kong business community and employ 60 percent of the private sector workforce, according to the HKMA.
Award participants are evaluated on seven criteria:
Leadership
Strategic Planning
Customer Focus
Workforce Focus
Operations Focus
Results and Measurement Analysis
Knowledge Management
The Report from The Board of Examiners stated: "Inarc Design collaborates closely with partners to adopt the best industry standards in support of innovative design solutions.
The company uses quality design and creativity to engage its customers. The clientele is a reflection of the quality of work and services offered by Inarc Design."
Earlier this year, Inarc was presented with The Best Office Interior Design, Hong Kong and The Best Leisure Interior Design, Hong Kong as part of the 2012-2013 Asia Pacific Property Awards, a regional component of the International Property Awards.
Inarc Design commenced in Hong Kong in 1988, and has provided interior design and architectural design consultancy for corporate, hospitality and retail clients in countries across Asia and in Europe.
On 24 September 2013, award recipient Mr Terry Spinolo, Principal of Inarc Design, will speak at the seminar "Benchmarking Your Quality Practices against the 2013 HKMA Quality Award Winners".

Dr Dennis Sun BBS JP, HKMA Chairman, delivers the welcoming address.
photo copyright 2013 Hong Kong Management Association
From Our Clients
Andrew and his team have supported Foodbank by providing web services for more than a decade.
In fact, they have just undertaken the first complete redevelopment of the original Foodbank website they built for us, and have been maintaining so ably since.
Andrew is creative and passionate and helps us to keep up, constantly looking for new ways to add value and improve our online communications channels.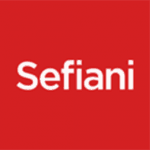 We continue to be impressed by the standard of service and advice. We not only get quality web design and implementation, but also honest feedback and suggestions which are crucial to the final product.
Andrew and his team have provided consistently good service and met both our needs and expectations. He certainly knows his stuff and delivers workable web solutions in a highly professional manner.
Andrew W Morse and the Digital Tsunami team are world class, creative professionals in the challenging and highly competitive business of web page design and utilisation.
He understands business, he understands marketing, he understands communication and he understands design. And most importantly, his web pages pay for themselves within weeks of going online.
Service delivery is precisely what was asked, while respecting deadlines and budget constraints. Digital Tsunami are very good value for money, particularly for quick wins without long pre-planning project phases.