Yet another award for Inarc Design
September 17, 2013
Adding to its recent Asia Pacific Property Awards, interior and architectural practice Inarc Design, has become the first design firm to win the  Special Award for Small to Medium Enterprises (SMEs).
At a ceremony on 22 July 2013, the Hong Kong Management Association (HKMA) presented Inarc Design with the award which recognises local companies which have successfully implemented quality management systems in their business operations.
SMEs represent 98 percent of the Hong Kong business community and employ 60 percent of the private sector workforce, according to the HKMA.
Award participants are evaluated on seven criteria:
Leadership
Strategic Planning
Customer Focus
Workforce Focus
Operations Focus
Results and Measurement Analysis
Knowledge Management
The Report from The Board of Examiners stated: "Inarc Design collaborates closely with partners to adopt the best industry standards in support of innovative design solutions.
The company uses quality design and creativity to engage its customers. The clientele is a reflection of the quality of work and services offered by Inarc Design."
Earlier this year, Inarc was presented with The Best Office Interior Design, Hong Kong and The Best Leisure Interior Design, Hong Kong as part of the 2012-2013 Asia Pacific Property Awards, a regional component of the International Property Awards.
Inarc Design commenced in Hong Kong in 1988, and has provided interior design and architectural design consultancy for corporate, hospitality and retail clients in countries across Asia and in Europe.
On 24 September 2013, award recipient Mr Terry Spinolo, Principal of Inarc Design, will speak at the seminar "Benchmarking Your Quality Practices against the 2013 HKMA Quality Award Winners".

Dr Dennis Sun BBS JP, HKMA Chairman, delivers the welcoming address.
photo copyright 2013 Hong Kong Management Association
From Our Clients
Once again, thanks for your promptness and partnership.
The current challenge of my job at Abbott is one of the greatest I've faced in 25 years of IT career. It's reassuring to know I can count on people like you when things go wrong.
Andrew was able to create an entirely new website in a short period of time and to budget. He and his team worked very well with both our Marketing and IT team.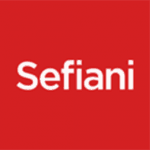 We are delighted with our new website and early feedback from clients and associates is very positive.
The overall impression is that it is a very professional, informative website and conveys the feeling that Sefiani is a quality organisation with skilled, friendly staff.
Thank you for all your help and patience in working with us for this successful outcome.
Since 2003, Digital Tsunami has collaborated with Personal Broadband Australia to deliver many online solutions, including the latest www.pba.com.au site.
Central to the development process is Digital Tsunami's thorough understanding of the project needs, clear and constant communication, and creative, innovative and meticulous approach to delivering solutions.
The results are clean, intuitive, refined and cohesive, with rapidly loading pages and extremely high usability.
The benefit to PBA of this long-term relationship has been the highly effective way in which Digital Tsunami has implemented and enhanced my vision on every project.
We are all very happy with the new website and believe it captures the essence of the Group One brand.
Andrew and colleagues were able to assist at every step of the website production process, providing a sleek layout with high quality images. We would like to thank the Digital Tsunami team for an excellent job.