Sydney Energy, counting down!
September 19, 2013
Sydney Energy Electrical Services supplies environmentally sensitive products and energy-saving services to the greater Sydney region.
In advance of the launch of a new responsive website at SydneyEnergy.com.au, the company has launched a 'placeholder page' with a countdown to launch date.
For over seven years, the professional expertise of Sydney Energy personnel has enabled businesses and home-owners to reduce energy bills, by the installation of energy-efficient lighting and heating products and electrical systems. The company's branded vehicle fleet and uniformed staff have served sites in suburbs across Sydney.
With the brandline "Think Green", (which was established well before the term became ubiquitous), Sydney Energy has delivered benefits both to new construction and existing premises.
Since 1996, Digital Tsunami has delivered many marketing communications solutions to clients in the building, construction and engineering sector, within Australia, the Asia/Pacific and EMEA (Europe / Middle East / Africa) regions.
Video production and online solutions have been delivered to clients including: Barclay Mowlem, Bilfinger Berger and many subsidiaries of Leighton Holdings as well as Canberra civil construction firm, Group One.
The value of a placeholder page is threefold. It:
ensures a professional impression, when a company is using a domain name for emails, but has no corresponding website
allows the integration of Google Analytics, to start the process of validating the domain and ranking content
engages the stakeholders of a company to commence building excitement
Let the countdown begin!
From Our Clients
.. accurately interpreted the project brief and the outcome was a piece of cost effective quality work.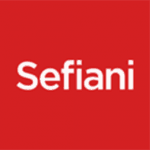 We are delighted with our new website and early feedback from clients and associates is very positive.
The overall impression is that it is a very professional, informative website and conveys the feeling that Sefiani is a quality organisation with skilled, friendly staff.
Thank you for all your help and patience in working with us for this successful outcome.
We have been fortunate to work with Andrew and his creative team from the inception of our business. The design and execution of our site has been fundamental in winning over clients and establishing our footprint in a very crowded space. We also place great value on their input into our business process.
I'm very pleased with my new website. Clean, crisp and well-ordered. Many thanks to Andrew and the team at Digital Tsunami for their speedy work and dedicated follow up, ensuring a glitch-free launch!
Central to the development process is Digital Tsunami's thorough understanding of the project needs, clear and constant communication, and creative, innovative and meticulous approach to delivering solutions.