InArc Design Asia website
Close
Overview
Inarc Design Asia is a specialist in high-end architecture and interior design for the hospitality, residential, corporate and retail markets. The company has clients across the globe, from Tokyo to St Tropez, and Dubai to Myanmar.
Digital Tsunami delivered a web presence which presents the philosophy, services, portfolio and testimonials in a comprehensively cross-referenced site. In order to present the work most effectively, a full screen background image can be revealed by sliding the main text panel off-screen. All galleries open in a shadowbox on a semi-transparent overlay.
The interface is a clean and powerful presence showcasing the award-winning work which has impressed corporations and high nett worth individuals for almost a quarter century.
Details
| | |
| --- | --- |
| Client: | Inarc Design Asia |
| Solution/s: | web |
| Sector/s: | building, construction & engineering, corporate services, design |
| Region/s: | Asia & Pacific, EMEA |
| Language/s: | English |
| Scope: | web design, web development |
| Features | full screen background images, WordPress CMS |
From Our Clients
The MULS Executive is delighted with this aesthetically pleasing, user friendly site.
We found Digital Tsunami to be a full-service operation and we are satisfied with the products delivered: from the (identity), banners, business cards, letterheads, to the student magazine.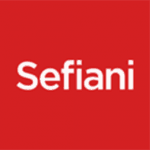 Digital Tsunami has supported us for many years now, and we continue to be impressed by the standard of service and advice. We not only get quality web design and implementation, but also honest feedback and suggestions which are crucial to the final product.
Digital Tsunami is able to discuss ideas with us and then develop them into a practical solution online, and this 'team' effort ensures the results are of the highest quality.
When our website is the first thing people look to when making an assessment on our company, I'm pleased to know that we have Andrew and his team behind us.
Andrew has provided Merrell Associates with reliable service, bringing a vast wealth of knowledge in IT to the task for more than the eight years I have been working here.
We have been helped by Andrew to solve all sorts of problems and if there isn't an immediate fix, solutions are found pretty quickly.
We are all very happy with the new website and believe it captures the essence of the Group One brand.
Andrew and colleagues were able to assist at every step of the website production process, providing a sleek layout with high quality images. We would like to thank the Digital Tsunami team for an excellent job.
I am very happy with my new website from Digital Tsunami.
Not only did they design it, they also created my logo, and gave me valuable advice and professional feedback.
Through Digital Tsunami, my website now looks professional, easy to navigate and (through my customised CMS), easy to update.