Precision at 25 fps
March 20, 2016
Video is powerful.
Video is evocative.
Video is fast.
Whether live, animation or both, video is a sequence of individual images at the rate of 25 frames per second (fps).
When watching video, how many of these frames does a person actually see?
Let's focus on two examples:
As the Australian broadcast of the Formula One Grand Prix season commences, the local coverage features an interstitial at the start of each commercial break.
This beautifully animated interstitial features an 'exploded' technical view of a stylised formula one car and a series of driver's names.
Amongst the names is Adrian Sutil, who is not on the grid this year.
Does that matter? Will anyone notice? Well, 'Yes' to both.
As a professional filmmaker, I believe that every single frame is critical to convey the message evocatively and within the required time frame, (irrespective of whether that is a fifteen second online video, 30 second TVC, three minute corporate, two hour feature film or ten hour miniseries).
Anything that detracts from the message or the flow has to be removed.
A director has to be focused at a macroscopic level. Many times in edits, an errant frame has been visible to me, yet missed by an extremely experienced editor.
Even at 25 fps, an individual frame is noted subconsciously. This was the premise of 'subliminal' advertising in the 70's, which has returned via intensely rapid cutting in TVCs and music videos.
In the case of a TVC or interstitial, the audience may see it repeatedly and as it becomes more familiar, notice more.
So, when the audience sees it, we need to be sure that every frame is pixel perfect.
Another example is a corporate film for Hanas New Energy. We shot 4K UAV aerials of Vestas wind towers on a remote windfarm.
Once the short film was assembled, it became clear to me that in order to ensure a smooth flow, it was necessary to match the position of the blades in edits.
At every cut between two similar shots, the position if the blades was matched precisely on the most prominent wind tower.
While few viewers will be conscious of this, it certainly made for a more coherent film.
It has often been said that the most effective editing and the most effective music (are so integral, that they) are not noticed.
If anything is distracting, the film has not achieved its goal.
Video is precision at 25 fps!

Image source: Twitter
@andrew_w_morse
@digital_tsunami
@hanasnewenergy
@tensportstv
@vestas
From Our Clients
The services provided included the registration of our domain name, establishment of our email accounts, and development & hosting of our website, were all executed rapidly and effectively. We also appreciate the service of upgrading our list of 150 shelf company names (in Chinese characters and English) every 2 weeks.
We valued the high level of creative design provided by Digital Tsunami, both for the website and the corporate identity.
Thanks to you and the Taishan production crew. Andy and the rest of the team were outstanding. Their professionalism was evident the entire time and they seemed to build a nice relationship with the factory employees, which led to a real spirit of cooperation. My sincere thanks for a job extremely well done.
It is clear from the enthusiasm and professionalism shown, that Digital Tsunami views each client as a long term partner contributing ideas above and beyond the development of the site and we look forward to involving them in future marketing initiatives.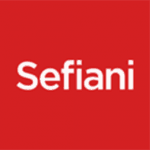 Digital Tsunami has supported us for many years now, and we continue to be impressed by the standard of service and advice. We not only get quality web design and implementation, but also honest feedback and suggestions which are crucial to the final product.
Digital Tsunami is able to discuss ideas with us and then develop them into a practical solution online, and this 'team' effort ensures the results are of the highest quality.
When our website is the first thing people look to when making an assessment on our company, I'm pleased to know that we have Andrew and his team behind us.
The launch .. was a success. We were able to present this live on a Wireless connection during our Sydney, Australia sales conference on a location with very limited internet bandwidth. This proves the technology used .. renders light webpages which are easy to download on a browser.
Comments I've heard from our employees were all positive and reflected precisely what we were looking for: a simple but concise, clean and effective webpage.
We acknowledge the timeframe given to you was extremely short but nevertheless you have sucessfully delivered the project on schedule .. the critical success factor was communication and availability of Digital Tsunami's team.
I am very glad we were able to partner with such a professional team as yours and I am confident any other initiatives with you will be as successful.