Corporations and Countries: The Biggest
January 27, 2013
We are not yet in the world of "Jonathan E", where the world and the Rollerball teams are run by global sector monopolies (Transport, Food, Communications, Housing, Luxury, and Energy).
However, today, the revenues of the world's biggest corporations (and the major banks who hold their stock) are larger than many national economies.
Seven of the top 10 are oil and gas companies. Royal Dutch Shell has revenues higher than all but 25 of the world's largest national economies. Exxon Mobil, SinoPec and BP are individually larger than all but the top 29 nations.
Five of the top 25 corporations are automotive groups: Toyota, Volkswagen, GM, Daimler and Ford.
The annual revenue of Warren Buffet's investment firm Berkshire Hathaway, is greater than the GDP of most of the world's nations. Could these companies be managed more efficiently than some countries?
An infographic from visual.ly (using data from TNI) presents this comparison in a powerful visual form.
From Our Clients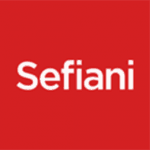 We are delighted with our new website and early feedback from clients and associates is very positive.
The overall impression is that it is a very professional, informative website and conveys the feeling that Sefiani is a quality organisation with skilled, friendly staff.
Thank you for all your help and patience in working with us for this successful outcome.
The services provided included the registration of our domain name, establishment of our email accounts, and development & hosting of our website, were all executed rapidly and effectively. We also appreciate the service of upgrading our list of 150 shelf company names (in Chinese characters and English) every 2 weeks.
We valued the high level of creative design provided by Digital Tsunami, both for the website and the corporate identity.
With a brief timeline to ensure we had a web presence and launch coinciding with our 10 year anniversary, Digital Tsunami delivered. On time. On budget. Great Effort!
Working with this team has been a delight and the resulting website far exceeds our expectations. All stages of the process were handled professionally, promptly and creatively. Discussions went smoothly, with flawless communication and suitable and sensible solutions whenever issues were raised. Time frames were either met or delivered early. The site was 100% accurate, indicating impressive attention to detail.
Without exception, the feedback on our site has been outstanding - clear and thoughtful layout, appropriate and interesting graphics and intuitive navigation.
Our take-away menu advertised TamarindThai.com.au, even though the site didn't exist.
Digital Tsunami offered great ideas and design to set up a professional website that matches our name, ideas and style of the restaurant.
Andrew is very knowledgeable IT professional and he never hesitated to see and consult us in the restaurant.