Approaching the era of blip-verts
January 30, 2013
Intensely concise, subliminal television advertisements (known as 'blip-verts'), were released on an unsuspecting world in 1985.
Some viewers died!
Network 23, (responsible for creating blip-verts), went out of business a few years later.
Blip-verts, Network 23 and the cyberpunk futuristic vision of "Max Headroom" were all fictional!
However, the appetite in today's developed society for ever-briefer snippets of content, (including video advertising), is moving rapidly toward 'byte-sized data'.
Twitter has just launched "Vine": a platform for video. The duration: six seconds, on an endless loop!
Within a few hours, Facebook had blocked links to Vine content. Within a few days, users had uploaded clever short films such as Stalking cursor!!!  and brownies in six seconds (a visual daydream for anyone with the munchies)!
It also raises the common legal issues of any user generated content, which is hosted 'for free'.
The user will retain copyright of the video content, but must agree to "grant us a worldwide, non-exclusive, royalty-free license (with the right to sublicense) to use, copy, reproduce, process, adapt, modify, publish, transmit, display and distribute such Content in any and all media .. with no compensation paid to you".
Despite this, a number of companies have already created Vine accounts and uploaded advertising. In some countries, 10 and 15 second commercials are permitted on air, but 6 second stories are ground-breaking.
With the ability of creative people to communicate messages effectively within any media or time frame, and the immense growth in mobile market penetration, it may not be long before we are deluged with six second spots. The duration will certainly impose a rigorous brevity in storytelling, and some cleverness in looping.
The opportunity is almost defined as an abbreviated word association Haiku.
Video.
Brevity.
Vine.
Whether it will cling and cover, or wither, will depend on whether it can achieve rapid critical mass.
About Max Headroom
"Max Headroom" was a quirky television celebrity in a 2D (cell animation) world, who first hosted a music video program in 1985.
Created in Britain and aired in the USA, Max was ostensibly a product of artificial intelligence. The character became rapidly famous for his rapid-fire wit, his rock-solid hairstyle and Ray-Ban sunglasses, his smooth cabaret singing style and his distorted, staccato stuttering, electronically sampled voice.
The character's personality was partly intended as a satire of insincere and egotistical television personalities .. but also was "media-wise and gleefully disrespectful" which appealed to young adults.
Max Headroom was such a success, that a 'back-story' had to be invented to explain his origin, which resulted in "Max Headroom: 20 Minutes into the Future".
Network 23 hotshot reporter Edison Carter, (played by actor Matt Frewer in pre-CGI-era latex and foam prosthetics and a snappy fibreglass suit), discovered an immense commercial secret (blip-verts), and almost died while attempting to escape a basement carpark. The last thing he saw before hitting his head on an up-ramp's boom gate, were the words "Max. Headroom 2.3 m".
Sources:
Vine
Vine: Stalking cursor!!! http://vine.co/v/bJBDredWvLd
Vine: Brownies in six seconds http://vine.co/v/b5dwBuW016P
Wikipedia: "Max Headroom"
Wikipedia: "Max Headroom: 20 Minutes into the Future"
From Our Clients
The MULS Executive is delighted with this aesthetically pleasing, user friendly site.
We found Digital Tsunami to be a full-service operation and we are satisfied with the products delivered: from the (identity), banners, business cards, letterheads, to the student magazine.
With a brief timeline to ensure we had a web presence and launch coinciding with our 10 year anniversary, Digital Tsunami delivered. On time. On budget. Great Effort!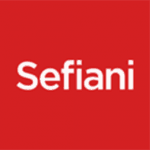 Digital Tsunami has supported us for many years now, and we continue to be impressed by the standard of service and advice. We not only get quality web design and implementation, but also honest feedback and suggestions which are crucial to the final product.
Digital Tsunami is able to discuss ideas with us and then develop them into a practical solution online, and this 'team' effort ensures the results are of the highest quality.
When our website is the first thing people look to when making an assessment on our company, I'm pleased to know that we have Andrew and his team behind us.
I worked with Andrew on a photography project that involved a high level of visual complexity for a multinational client. Andrew was clear and professional in his briefing, but at the same time, was open to other ideas and approaches.
Andrew helped us to see the potential of video in bringing our new website to life.
He held our hand through the process, making it as undaunting as possible.
He delivered a great selection of videos (from a one-day shoot), that really tell the Foodbank story and will be a great addition to our communications.