Australia Day : Let's Celebrate
January 26, 2013
On the day that we officially recognise the birth of Australia as a modern national entity, we can be proud to acknowledge some of the Australians who have carried the name of Australia to the world.
Whether an individual appointed manager of the New Yorker magazine at the age of 26, a company providing technology to the triple world championship winning Red Bull Formula One Grand Prix team, or a new supercomputer running the Australian Community Climate and Earth System Simulator (ACCESS), the Australia Unlimited website and app celebrate people and organisations which showcase Australia's natural resources: resilience, creativity and an unquenchable desire to succeed, no matter what the challenge.
At the heart of the Australia Unlimited concept is the idea that Australia's development has been forged through its enterprising spirit, natural optimism and sense of untold potential.
As a nation, we should also recognise the vast human resource of millenia of experience and culture
of our first nation people. We should be celebrating the art, technology, culture and contributions of Aboriginal Australians and looking forward to a shared future with respect and support.
As an individual, I passionately feel that we should be offering every opportunity in health, education and career growth, and promoting role models of those first Australians who have succeeded in academia, business, entertainment, law, medicine, politics, and so may other sectors.
Activities today will offer boundless community and individual opportunities to participate in the celebrations. On Monday, (when many corporations give their employees a day off 'in lieu of' the public holiday), Australians across the country and around the world will be working to promote their particular skills and capabilities for their international clientele.
National pride can be a positive thing, when based in a non-discriminatory, inclusive philosophy. Nationalism for the sake of belonging to a group and aggressively excluding others who do not copy your fervent flag-waving, is a negative. Growth in the former and reduction of the latter can only be good for our country.
Australia Unlimited is a part of the Australian government's Building Brand Australia initiative.
Reference reading:
australiaunlimited.com
australiaday.org.au/events
antar.org.au
Building Brand Australia
creativespirits.info
indigenous.gov.au
innovation.gov.au/indigenous
reconciliation.org.au
From Our Clients
Service delivery is precisely what was asked, while respecting deadlines and budget constraints. Digital Tsunami are very good value for money, particularly for quick wins without long pre-planning project phases.
Central to the development process is Digital Tsunami's thorough understanding of the project needs, clear and constant communication, and creative, innovative and meticulous approach to delivering solutions.
Thank you for the development of an updated brand image for Wah Yuet in China.
While originally contracted to produce a video highlighting Wah Yuet's manufacturing capabilities, it was apparent very quickly that your understanding of our requirements, combined with your experience, were the perfect fit to create a new logo and style guidelines for the company. While relatively small in scope, you were dedicated to the success of the project and I am pleased to say that you hit the bullseye!
Andrew has a unique understanding of global business communication, combined with proven creativity in concept, design and production. He is extremely responsive to client's requirements and has the ability to adapt and implement solutions extremely quickly in competitive markets.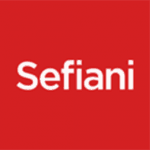 We are delighted with our new website and early feedback from clients and associates is very positive.
The overall impression is that it is a very professional, informative website and conveys the feeling that Sefiani is a quality organisation with skilled, friendly staff.
Thank you for all your help and patience in working with us for this successful outcome.