Australia Day : Let's Celebrate
January 26, 2013
On the day that we officially recognise the birth of Australia as a modern national entity, we can be proud to acknowledge some of the Australians who have carried the name of Australia to the world.
Whether an individual appointed manager of the New Yorker magazine at the age of 26, a company providing technology to the triple world championship winning Red Bull Formula One Grand Prix team, or a new supercomputer running the Australian Community Climate and Earth System Simulator (ACCESS), the Australia Unlimited website and app celebrate people and organisations which showcase Australia's natural resources: resilience, creativity and an unquenchable desire to succeed, no matter what the challenge.
At the heart of the Australia Unlimited concept is the idea that Australia's development has been forged through its enterprising spirit, natural optimism and sense of untold potential.
As a nation, we should also recognise the vast human resource of millenia of experience and culture
of our first nation people. We should be celebrating the art, technology, culture and contributions of Aboriginal Australians and looking forward to a shared future with respect and support.
As an individual, I passionately feel that we should be offering every opportunity in health, education and career growth, and promoting role models of those first Australians who have succeeded in academia, business, entertainment, law, medicine, politics, and so may other sectors.
Activities today will offer boundless community and individual opportunities to participate in the celebrations. On Monday, (when many corporations give their employees a day off 'in lieu of' the public holiday), Australians across the country and around the world will be working to promote their particular skills and capabilities for their international clientele.
National pride can be a positive thing, when based in a non-discriminatory, inclusive philosophy. Nationalism for the sake of belonging to a group and aggressively excluding others who do not copy your fervent flag-waving, is a negative. Growth in the former and reduction of the latter can only be good for our country.
Australia Unlimited is a part of the Australian government's Building Brand Australia initiative.
Reference reading:
australiaunlimited.com
australiaday.org.au/events
antar.org.au
Building Brand Australia
creativespirits.info
indigenous.gov.au
innovation.gov.au/indigenous
reconciliation.org.au
From Our Clients
Thanks to you and the Taishan production crew. Andy and the rest of the team were outstanding. Their professionalism was evident the entire time and they seemed to build a nice relationship with the factory employees, which led to a real spirit of cooperation. My sincere thanks for a job extremely well done.
Thanks very much for the speed & professionalism with which you continue to service our needs, despite the fact that this is provided pro bono !
Your ongoing generosity in donating the services of Digital Tsunami to Foodbank is appreciated more than you know. We, and the 30,000 people a day you help us feed, are indebted to you.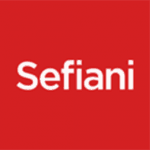 Digital Tsunami has supported us for many years now, and we continue to be impressed by the standard of service and advice. We not only get quality web design and implementation, but also honest feedback and suggestions which are crucial to the final product.
Digital Tsunami is able to discuss ideas with us and then develop them into a practical solution online, and this 'team' effort ensures the results are of the highest quality.
When our website is the first thing people look to when making an assessment on our company, I'm pleased to know that we have Andrew and his team behind us.
.. organised, meticulously detailed and yet flexible - always serving client needs to the highest standards. From a client perspective, you can expect high quality, timely completion and minimal fuss.
Thank you for all your efforts in creating our new website which achieves our agreed objectives : elegantly smart, yet understated, professional and easy to use.