A refined interface for LinkedIn
June 4, 2013
LinkedIn has continued its interface evolution with the launch of a refined format.
Amongst the latest changes are:
replacement of the LinkedIn logo with the "in" icon (in the top left of the screen)
a hidden main nav, which slides down when the cursor is at the top of the page
status updates elevated to the top of the page
People You May Know and Ads duplicated at the top and bottom of the sidebar
'bottomless' content in the main panel, which populates as you scroll down
larger images for profiles
larger pop-out panels on rollover of profile images in People You May Know
the ability to follow 'Channels'
the ability to follow 'Influencers'
The Influencers concept is incorporated in a highly graphic format with columns of photographs integrated with news items, the author's portrait and follow link. Pardon the pun, but this format 'follows' a style which has already been well-established by publishers and social networks, so it is perhaps unsurprising that LinkedIn is bringing it to the world's professional online network.
One aspect of the Influencers module which may be unpopular with some, is that profiles are automatically following multiple Influencers, which if preferred, have to manually 'unfollowed'!
I am sure that the strategy is intended to engage members in the process, but not everybody desires to follow business-people simply because they are well-recognised.
The LinkedIn format changes continue the continual cross-pollination of components between major online players (business, entertainment and social).
A process which is likely to continue.
From Our Clients
Service delivery is precisely what was asked, while respecting deadlines and budget constraints. Digital Tsunami are very good value for money, particularly for quick wins without long pre-planning project phases.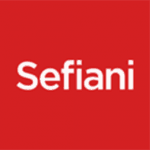 Digital Tsunami has supported us for many years now, and we continue to be impressed by the standard of service and advice. We not only get quality web design and implementation, but also honest feedback and suggestions which are crucial to the final product.
Digital Tsunami is able to discuss ideas with us and then develop them into a practical solution online, and this 'team' effort ensures the results are of the highest quality.
When our website is the first thing people look to when making an assessment on our company, I'm pleased to know that we have Andrew and his team behind us.
We are all very happy with the new website and believe it captures the essence of the Group One brand.
Andrew and colleagues were able to assist at every step of the website production process, providing a sleek layout with high quality images. We would like to thank the Digital Tsunami team for an excellent job.
I would like to thank you for your tremendous contribution to Foodbank over the years.
The organisation certainly wouldn't be where we are today without your support!
By taking the time to understand our business, industry and vision, Digital Tsunami created a site that truly reflected our leadership position in the market and our strategic direction.
Digital Tsunami's expertise in visual design, photography, website navigation and business writing, resulted in an extremely effective website.
The project was expertly managed from end to end which resulted in a fast and efficient process.