Kung Hei Fat Choi!
February 6, 2013
The Lunar New Year is upon us.
Celebrated by many people of Chinese origin, each lunar year is attributed to a sign of the zodiac. 2013 is the Year of the Snake.
The Snake is not reviled, but revered by the Chinese and considered to be both beautiful and wise.
Throughout China and in Chinese communities around the globe, celebrations with dragons, sea-lions, lanterns and firecrackers will celebrate the new year. Many businesses close for extended periods, and many employees visit families in China and take annual leave.
In the Chinatowns of major cities across the world, there will be activities in which the whole family can watch or participate. For details of activities in Hong Kong or Sydney, visit: www.discoverhongkong.com or www.sydneychinesenewyear.com.
Founded in Hong Kong in 1996, Digital Tsunami has an understanding of the China market and Chinese business philosophy and practice. Our founder was in a north western province of China (near Inner Mongolia) just last month, and has filmed for clients in locations from Tianjin in the north east to Shanghai in the south east and Zhuhai in the south.
Digital Tsunami delivers eStrategy, identity, mobile, photography, print, video and web solutions to Chinese clients and businesses in China or promoting their products and solutions to the immense China market.
To promote your brand in this challenging new year, contact Digital Tsunami today (or as soon as you return from the festivities)!
From Our Clients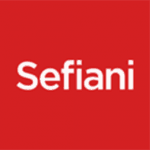 We continue to be impressed by the standard of service and advice. We not only get quality web design and implementation, but also honest feedback and suggestions which are crucial to the final product.
We have been a client of Digital Tsunami now for a number of years.
As an ASX listed company, we seek reliability with our suppliers. Digital Tsunami have proven they are reliable and trustworthy multiple times.
We host multiple websites and services through them, and use them for technical and creative work.
There has never been an issue, they are always on top of all technical details, and simply provide the best possible solution around a given budget, and get things right first time. Clearly they have excellent quality controls and that shows in their services.
I could not be more delighted. Once again Thank You. You and your team at Digital Tsunami have been incredible.
Andrew has a unique understanding of global business communication, combined with proven creativity in concept, design and production. He is extremely responsive to client's requirements and has the ability to adapt and implement solutions extremely quickly in competitive markets.
Andrew W Morse and the Digital Tsunami team are world class, creative professionals in the challenging and highly competitive business of web page design and utilisation.
He understands business, he understands marketing, he understands communication and he understands design. And most importantly, his web pages pay for themselves within weeks of going online.