Web Audit Report criteria
September 13, 2012
How do you measure the success of your web presence?
Google Analytics? Sales? The phone ringing?
Digital Tsunami offers a professional, objective and FREE website evaluation service.
50 criteria are checked on your current website and extended web presence, and collated into 4 categories:
Content
Usability
SEO
Social Media
Criteria measured include the freshness, clarity and engagement of content; the consistency of branding; the speed of page load and keyword density; the accessibility of navigational elements; the functional attributes which result in high level Usability; the optimisation of site structure and individual pages; and the extent and engagement of the brand and the site with social media.
Each component of your web presence is awarded a pass/fail score. The total is converted into a percentage measured against an optimal web presence.
The objective of a Web Audit is to identify areas where your site can be improved, as a roadmap for greater efficiency and impact for your web presence, and an increase in your brand's reputation and engagement.
The vertically condensed chart below shows the report's structure.
To request your obligation FREE Web Audit Report, please complete the application form.
From Our Clients
I would like to thank you for your tremendous contribution to Foodbank over the years.
The organisation certainly wouldn't be where we are today without your support!
Working with this team has been a delight and the resulting website far exceeds our expectations. All stages of the process were handled professionally, promptly and creatively. Discussions went smoothly, with flawless communication and suitable and sensible solutions whenever issues were raised. Time frames were either met or delivered early. The site was 100% accurate, indicating impressive attention to detail.
Without exception, the feedback on our site has been outstanding - clear and thoughtful layout, appropriate and interesting graphics and intuitive navigation.
Service delivery is precisely what was asked, while respecting deadlines and budget constraints. Digital Tsunami are very good value for money, particularly for quick wins without long pre-planning project phases.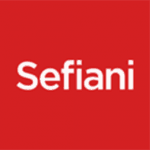 Digital Tsunami has supported us for many years now, and we continue to be impressed by the standard of service and advice. We not only get quality web design and implementation, but also honest feedback and suggestions which are crucial to the final product.
Digital Tsunami is able to discuss ideas with us and then develop them into a practical solution online, and this 'team' effort ensures the results are of the highest quality.
When our website is the first thing people look to when making an assessment on our company, I'm pleased to know that we have Andrew and his team behind us.
This is fantastic. Thank you. I really appreciate all the work you have done for us!