Web Audit Report criteria
September 13, 2012
How do you measure the success of your web presence?
Google Analytics? Sales? The phone ringing?
Digital Tsunami offers a professional, objective and FREE website evaluation service.
50 criteria are checked on your current website and extended web presence, and collated into 4 categories:
Content
Usability
SEO
Social Media
Criteria measured include the freshness, clarity and engagement of content; the consistency of branding; the speed of page load and keyword density; the accessibility of navigational elements; the functional attributes which result in high level Usability; the optimisation of site structure and individual pages; and the extent and engagement of the brand and the site with social media.
Each component of your web presence is awarded a pass/fail score. The total is converted into a percentage measured against an optimal web presence.
The objective of a Web Audit is to identify areas where your site can be improved, as a roadmap for greater efficiency and impact for your web presence, and an increase in your brand's reputation and engagement.
The vertically condensed chart below shows the report's structure.
To request your obligation FREE Web Audit Report, please complete the application form.
From Our Clients
Service delivery is precisely what was asked, while respecting deadlines and budget constraints. Digital Tsunami are very good value for money, particularly for quick wins without long pre-planning project phases.
I have viewed all the videos and would like to commend you on the excellent quality.
I would like to thank you for the excellent editing which portrays the event as dynamic and stimulating.
We have been a client of Digital Tsunami now for a number of years.
As an ASX listed company, we seek reliability with our suppliers. Digital Tsunami have proven they are reliable and trustworthy multiple times.
We host multiple websites and services through them, and use them for technical and creative work.
There has never been an issue, they are always on top of all technical details, and simply provide the best possible solution around a given budget, and get things right first time. Clearly they have excellent quality controls and that shows in their services.
Central to the development process is Digital Tsunami's thorough understanding of the project needs, clear and constant communication, and creative, innovative and meticulous approach to delivering solutions.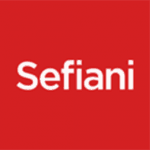 We continue to be impressed by the standard of service and advice. We not only get quality web design and implementation, but also honest feedback and suggestions which are crucial to the final product.