The great mindset divide
September 26, 2012
Is there a difference between your mindset when using a professional network and a social network?
Not only has LinkedIn said "Yes",  but has produced an infographic to explain the rationales and provide insights into our behaviours.
Source: LinkedIn
From Our Clients
Clients have really appreciated the video .. sales staff are so pleased to have this tool. It is very empowering to show.
By taking the time to understand our business, industry and vision, Digital Tsunami created a site that truly reflected our leadership position in the market and our strategic direction.
Digital Tsunami's expertise in visual design, photography, website navigation and business writing, resulted in an extremely effective website.
The project was expertly managed from end to end which resulted in a fast and efficient process.
I have viewed all the videos and would like to commend you on the excellent quality.
I would like to thank you for the excellent editing which portrays the event as dynamic and stimulating.
Andrew has provided Merrell Associates with reliable service, bringing a vast wealth of knowledge in IT to the task for more than the eight years I have been working here.
We have been helped by Andrew to solve all sorts of problems and if there isn't an immediate fix, solutions are found pretty quickly.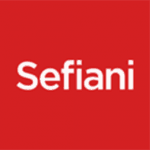 Digital Tsunami has supported us for many years now, and we continue to be impressed by the standard of service and advice. We not only get quality web design and implementation, but also honest feedback and suggestions which are crucial to the final product.
Digital Tsunami is able to discuss ideas with us and then develop them into a practical solution online, and this 'team' effort ensures the results are of the highest quality.
When our website is the first thing people look to when making an assessment on our company, I'm pleased to know that we have Andrew and his team behind us.