Photographer of the Year 2011
May 28, 2012
For the fourth consecutive year, the ACT Commercial Photographer of the Year has been awarded to Canberra-based, Geoff Comfort.
Digital Tsunami extends our congratulations. We are privileged to have worked with Geoff on a recent project.
Geoff entered 4 prints in the commercial photography category at the combined ACT/NSW print awards in March. The photos were three architectural images and one aerial photo.
Geoff was presented with a gold award, two silver distinction awards and a silver award. The high score for this category resulted in Geoff being named the ACT Commercial Photographer of the Year, for the fourth year running.
Geoff was also runner up ACT Epson Professional Photographer of the Year.
Subsequently, Geoff entered four prints in the landscape category of the 2012 AIPP Canon Australian Professional Photography Awards. Of 3,500 prints judged this year, Geoff was presented with two gold awards, a silver distinction award and a silver award.
Geoff also gained his third gold bar to add his AIPP Master of Photography qualification.
Last year, Digital Tsunami identified Geoff as an ideal photographer for a construction client, through his membership of the Australian Institute of Professional Photography (AIPP).
Group One is a Canberra civil construction firm, delivering government, subdivision, infrastructure, roadway, bridge and specialist construction projects.
Digital Tsunami was engaged to develop a website for Group One, and in advance of the launch, to produce powerful photography (including aerials) of current and previous construction projects.
As a photographer of award-winning landscape photography, Canberra resident Geoff was perfect for documenting a series of lengthy construction projects. He produced aerials, dramatic construction activity, impressive panoramic shots and beautiful architectural photography of completed projects.
Sources:
act.aippblog.com
aipp.com.au
geoffcomfort.com/news/
From Our Clients
We have been a client of Digital Tsunami now for a number of years.
As an ASX listed company, we seek reliability with our suppliers. Digital Tsunami have proven they are reliable and trustworthy multiple times.
We host multiple websites and services through them, and use them for technical and creative work.
There has never been an issue, they are always on top of all technical details, and simply provide the best possible solution around a given budget, and get things right first time. Clearly they have excellent quality controls and that shows in their services.
Andrew and his team have provided consistently good service and met both our needs and expectations. He certainly knows his stuff and delivers workable web solutions in a highly professional manner.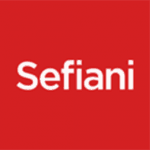 Digital Tsunami has supported us for many years now, and we continue to be impressed by the standard of service and advice. We not only get quality web design and implementation, but also honest feedback and suggestions which are crucial to the final product.
Digital Tsunami is able to discuss ideas with us and then develop them into a practical solution online, and this 'team' effort ensures the results are of the highest quality.
When our website is the first thing people look to when making an assessment on our company, I'm pleased to know that we have Andrew and his team behind us.
For providing a reliable, fast, and well maintained hosting service for business websites, I recommend Andrew and his company Digital Tsunami. The technical support given has been above and beyond, their hosting the fastest I have experienced, and is very well maintained with no issues.
Andrew certainly bends over backwards for his new and current clients, and I can tell he genuinely cares about providing nothing short of an outstanding service.
Digital Tsunami's work for Leighton International has been of an extremely high quality, highly responsive and flexible in approach. Andrew and his team worked with us to understand our needs and find the most appropriate solutions.