Photographer of the Year 2011
May 28, 2012
For the fourth consecutive year, the ACT Commercial Photographer of the Year has been awarded to Canberra-based, Geoff Comfort.
Digital Tsunami extends our congratulations. We are privileged to have worked with Geoff on a recent project.
Geoff entered 4 prints in the commercial photography category at the combined ACT/NSW print awards in March. The photos were three architectural images and one aerial photo.
Geoff was presented with a gold award, two silver distinction awards and a silver award. The high score for this category resulted in Geoff being named the ACT Commercial Photographer of the Year, for the fourth year running.
Geoff was also runner up ACT Epson Professional Photographer of the Year.
Subsequently, Geoff entered four prints in the landscape category of the 2012 AIPP Canon Australian Professional Photography Awards. Of 3,500 prints judged this year, Geoff was presented with two gold awards, a silver distinction award and a silver award.
Geoff also gained his third gold bar to add his AIPP Master of Photography qualification.
Last year, Digital Tsunami identified Geoff as an ideal photographer for a construction client, through his membership of the Australian Institute of Professional Photography (AIPP).
Group One is a Canberra civil construction firm, delivering government, subdivision, infrastructure, roadway, bridge and specialist construction projects.
Digital Tsunami was engaged to develop a website for Group One, and in advance of the launch, to produce powerful photography (including aerials) of current and previous construction projects.
As a photographer of award-winning landscape photography, Canberra resident Geoff was perfect for documenting a series of lengthy construction projects. He produced aerials, dramatic construction activity, impressive panoramic shots and beautiful architectural photography of completed projects.
Sources:
act.aippblog.com
aipp.com.au
geoffcomfort.com/news/
From Our Clients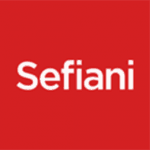 We are delighted with our new website and early feedback from clients and associates is very positive.
The overall impression is that it is a very professional, informative website and conveys the feeling that Sefiani is a quality organisation with skilled, friendly staff.
Thank you for all your help and patience in working with us for this successful outcome.
Andrew W Morse and the Digital Tsunami team are world class, creative professionals in the challenging and highly competitive business of web page design and utilisation.
He understands business, he understands marketing, he understands communication and he understands design. And most importantly, his web pages pay for themselves within weeks of going online.
We were very happy with the development process and the outcome. The objectives have all been achieved, in terms of usability and ease of use in updating the site. You definitely nailed both of these.
Foodbank has experienced unprecedented growth .. there is no doubt that the new Foodbank website, designed, built and maintained pro bono by Digital Tsunami, has been the principle tool in lifting Foodbank's profile. It is because our website is so engaging, that we have captured these donations. Foodbank just wouldn't be where we are today without Digital Tsunami.
Service delivery is precisely what was asked, while respecting deadlines and budget constraints. Digital Tsunami are very good value for money, particularly for quick wins without long pre-planning project phases.