The season for giving on iTunes
November 4, 2013
A Christmas song has been released to raise funds toward feeding the Australians who rely on food relief each year. 
At times like Christmas, we are reminded of the profound role food plays in our lives. It is an essential element in bringing families, friends and communities together to share and celebrate. It also counterpoints the fact that during the festive season, many families and individuals will go without.
A group of Geraldton music industry professionals, "4 A Cause", especially wrote and recorded the song 'Food for Christmas' for Foodbank. Each iTunes download will finance a meal, to a person who might otherwise have nothing to eat.
The inspiration for the initiative was the personal experience of Producer, Dave Clare. As a boy, he recalls
"a Christmas when our family could barely afford to feed us .. let alone give presents." Himself now a parent, Dave says "I always make sure (my kids) know that Christmas is a time of giving, and I hope that's a message we can spread with this song."
"To download the song costs less than a cup of coffee, and yet buying it this Christmas will give someone more than just a meal, but also the knowledge that someone cares."
Dave had heard the Foodbank story and was astonished to learn that a few hundred dollars could feed 30 families at Christmas. He realised that anyone could "give a little, to help a lot", and was inspired to write the lyrics, then approached local music industry people to contribute.
Every aspect of the production was completed in Geraldton. The music was written by Leon Tioke, and performed by Leon (acoustic guitar), Aaron Willcox (rhythm and bass guitars), Gavin Carvill (drums), Josh Crothers (piano) and Emily Ruffin, Gavin Carvill and Deb Reader (vocals) with production by Rusty Nails Entertainment, and mixing and sound engineering by Aaron Willcox of Epic Sound Studios.
Video footage was shot in the recording studio, streets and Foodbank warehouse in Geraldton, compiled by Nat Browning of Browning Media.
Foodbank WA has branches across the state, in Albany, Bunbury, Geraldton, Kalgoorlie-Boulder, Mandurah and is headquartered in Perth.
Buy the song "Food for Christmas" on iTunes
Leon Tioke
Epic Sound Studios
Foodbank WA
For fourteen years, Digital Tsunami has supported Foodbank in Australia on a pro-bono basis, as a corporate social responsibility (CSR) initiative. This support has included the development, hosting and technical support of web presence at national and state levels.
From Our Clients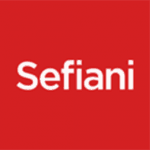 We continue to be impressed by the standard of service and advice. We not only get quality web design and implementation, but also honest feedback and suggestions which are crucial to the final product.
I happily recommend Andrew and the Digital Tsunami team.
I have dealt with many web marketing and support companies over the years, and have been very impressed with Digital Tsunami's response, advice and understanding of their field. I recommend talking to Andrew about your next web project.
I could not be more delighted. Once again Thank You. You and your team at Digital Tsunami have been incredible.
Andrew was able to create an entirely new website in a short period of time and to budget. He and his team worked very well with both our Marketing and IT team.
When I need a comprehensive online strategy and innovative solutions to achieve results for an important client, Andrew is the only person I need to call.