Digital Tsunami shoots Australian Web Awards 2013
October 24, 2013
As a member of the Australian Web Industry Association (AWIA), Digital Tsunami contributed to the Australian Web Awards 2013, with stills photography and video coverage of the event.
The national ceremony was held at King's Street Wharf in Sydney, where awards were presented to web developers across the country for the excellence of their work in a range of business sectors.
Websites were submitted into the categories of: Commercial, Culture & Events, eCommerce, Education, Government, Innovation, Mobile, Personal, Political and Social Media.
The criteria for a two-stage judging process* were:
Accessibility Compliance, Site Performance, Site Validation
Accessibility, Content, Development, User Experience and Visual Design
Founder of the AWIA and the Australian Web Awards, Bret Treasure, delivered an enthusiastic introductory speech on the Awards' objective to promote the industry, to champion web standards, to acknowledge excellence, and to provide marketing advantage to companies working at the highest level. He exhorted all professional web developers to submit their best work to the 2014 awards.
Digital Tsunami was approached to supply video and photographic services. A dual video camera and roaming stills photographer captured the excitement, award presentations and thank you speeches as well as the audience participation and celebrations.
Apart from documenting the evening, a short film is to be produced promoting the event for future years.
Since 1996, Digital Tsunami has shot, produced, compressed, encoded and hosted videos online. The company founder has a considerable heritage of producing film and video, as he has worked on feature film, major mini-series, broadcast television, commercials and corporate films since 1979.
Conferences, exhibitions and seminars have been filmed and photographed on locations as distant as Amsterdam, Cairns, Hong Kong and Kota Kinabalu.
Amongst the recognised clients to which film, photography and video have been delivered, are: Abbott, Absolut, Accor Hotels, AMP, AXA, Barclay Mowlem, Bilfinger Berger, Bloomberg, Caltex, CBS, Cathay Pacific, Citizen, Coca-Cola, Conrad Hotels, Daimler-Chrysler, Diner's Club, Disney, Florens, Foodbank, Ford, Fujitsu, Gilbert+Tobin, Hills Holdings, Jardines, Kerry Logistics, Jusco, Kaba, Keppel Prince, KPN, Leighton, Mercedes-Benz, Merck, National Mutual, NBC, NEC, New World, OOCL, Planet Hollywood, PolyGram Far East, Shell, Solvay, Towngas, Toyota, Trend Micro, Twentieth Century Fox, WEA Records, Winchester and Yellow Pages.
*Read more about the Web Awards judging process

Join the Australian Web Industry Association
From Our Clients
We have been a client of Digital Tsunami now for a number of years.
As an ASX listed company, we seek reliability with our suppliers. Digital Tsunami have proven they are reliable and trustworthy.
We host multiple websites and services through them, and use them for technical and creative work.
There has never been an issue, they are always on top of all technical details, and simply provide the best possible solution around a given budget, and get things right first time. Clearly they have excellent quality controls and that shows in their services.
Thank you for all your efforts in creating our new website which achieves our agreed objectives : elegantly smart, yet understated, professional and easy to use.
.. accurately interpreted the project brief and the outcome was a piece of cost effective quality work.
Working with this team has been a delight and the resulting website far exceeds our expectations. All stages of the process were handled professionally, promptly and creatively. Discussions went smoothly, with flawless communication and suitable and sensible solutions whenever issues were raised. Time frames were either met or delivered early. The site was 100% accurate, indicating impressive attention to detail.
Without exception, the feedback on our site has been outstanding - clear and thoughtful layout, appropriate and interesting graphics and intuitive navigation.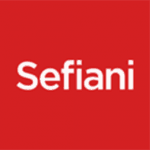 Digital Tsunami has supported us for many years now, and we continue to be impressed by the standard of service and advice. We not only get quality web design and implementation, but also honest feedback and suggestions which are crucial to the final product.
Digital Tsunami is able to discuss ideas with us and then develop them into a practical solution online, and this 'team' effort ensures the results are of the highest quality.
When our website is the first thing people look to when making an assessment on our company, I'm pleased to know that we have Andrew and his team behind us.