Fujitsu showcases its global credentials
November 6, 2013
Fujitsu, Japan's largest ICT vendor and the world's number four in information technology services, has started showcasing the results of a multi-year program designed to transform its global capabilities.
According to Fujitsu's president of International Business, Rod Vawdrey, the company has largely completed the globalization of core ICT infrastructure, services business and most of its products portfolio, as well as the reshaping and reskilling of its global workforce to better reflect changing customer demand.
"It's an ambitious journey, one about becoming the true global force we want it to be," he outlined at the Fujitsu Forum 2013 in Munich. The company is now aligned behind a portfolio of solutions, services and products that are offered worldwide, he says, a global partner network, a set of standard, repeatable services offered and a network of Global Delivery Centers, supported by more than 100 data centers and 18 Fujitsu Cloud centers, six multilingual service centers and seven Global Delivery Centers supported by offshore delivery centers to ensure 24×7 services.
Fujitsu is continuing to expand that cloud network. Having secured 3,600 cloud service customers to date, it has plans to increase the number of Fujitsu Cloud centers to 26 by the end of 2014.
The company's global strategy is based on three pillars and one underlying foundation: to strengthen its existing business around the world, to accelerate the globalization program; and to create new opportunities based on a mix of new technologies and customer needs — all underpinned by the evolving skills base of its 170,000 employees.
"We want to give customers a predictable, seamless environment wherever they transact their business."
This has involved creating new services inspired by big data analytics and mobility. The company has 45,000 regional sales and service partners around the world, 16,200 of which have signed up to its Global Select Partner program. The international management team leads more than 50,000 Fujitsu employees outside of Japan.
One change across the whole company has been a move to fully embrace a service-led strategy, although underpinned by technology. Fujitsu's services activities now account for 55% of global revenues, with the prediction that that services business is likely to see stronger growth than the products in future. The services division serves more than four million end users in over 175 countries, through its global field engineering, end-user computing, data center, application and other service areas.
Fujitsu's expertise and advanced power management technology has helped Australian international airline QANTAS, to move significantly toward meeting its carbon emissions targets.
Vawdrey is upbeat after the two-year push: "Overall, we have a better business — more global and focused on the opportunities ahead."
The company's performance in the first half of its financial year to the end of September, resulted in a revenue projection of US$47bn for the year.
Source:
i-cio.com
About Fujitsu
Fujitsu is the leading Japanese information and communication technology (ICT) company offering a full range of technology products, solutions and services. More than 170,000 Fujitsu people support customers in over 100 countries. Fujitsu Limited is listed on the Tokyo Stock Exchange (TSE:6702)
Digital Tsunami and Fujitsu
Digital Tsunami produced staff induction videos for Fujitsu Australia including statements by CEO Rod Vawdrey, and post-produced a video for the Australia Japan Business Association (AJBA) at which Rod Vawdrey, CEO of Fujitsu Australia and New Zealand, was the guest speaker.
From Our Clients
Digital Tsunami's work for Leighton International has been of an extremely high quality, highly responsive and flexible in approach. Andrew and his team worked with us to understand our needs and find the most appropriate solutions.
We were very happy with the development process and the outcome. The objectives have all been achieved, in terms of usability and ease of use in updating the site. You definitely nailed both of these.
I have enjoyed working with you on this important project and have been particularly impressed by your company's professionalism. The speed and accuracy of your work has been first rate and your creative input has been instrumental to the success of the project.
Our take-away menu advertised TamarindThai.com.au, even though the site didn't exist.
Digital Tsunami offered great ideas and design to set up a professional website that matches our name, ideas and style of the restaurant.
Andrew is very knowledgeable IT professional and he never hesitated to see and consult us in the restaurant.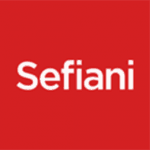 We continue to be impressed by the standard of service and advice. We not only get quality web design and implementation, but also honest feedback and suggestions which are crucial to the final product.