The Nearly Terminal
June 22, 2017
(Frequent Flyer, part 3 of 6. On departure)
Prior to boarding
57 .. Ensure that you are carrying a return ticket, as some countries (including Australia) will not permit departure by a citizen without a return ticket
58 .. Take advantage of the online check-in which is available at least 48 hours before departure. Subject to the airline and ticket class, it may be a part of the ticket booking process
59 .. Book your seat allocation in advance. A great resource for determining details of seats on any flight, seatguru.com indicates orientation of first class capsule, legroom, exit rows, and more
60 .. If you sleep on your right side at home, select a window seat on the right side of the plane. When travelling on long flights in Economy class, selection of a window seat will ensure that adjacent passengers will not disturb you when leaving their seat
61 .. If you advance order your in-flight meals, you can ensure that you know what you will be eating and (if travelling economy class) receive your meal early, irrespective of seat position. This enables you to eat early and sleep early
62 .. In the airline lounge, take advantage of the lounge facilities to shower, enjoy a seated massage, eat at a regular mealtime, and prepare
63 .. To avoid constricting blood circulation, avoid greasy foods in the airport terminal. To avoid bloating, avoid bok choy, broccoli, brussels sprouts, cabbage, cauliflower and cress, as well as sugar-free gum, containing artificial sweeteners which the human body processes with difficulty
64 .. Prior to the flight, change into loose-fitting clothes that breathe. Wear compression socks to reduce the risk of DVT
65 .. Slip-on shoes are preferable, both for the US airports which still require you to remove them, and for easing compression on your feet, once onboard
66 .. Light exercise before boarding, will help you sleep during the flight. Where possible, use stairs and walk to the gate rather than using lifts and travelators
67 .. Limit alcohol and drink a fruit smoothie or vegetable juice
68 .. If the airline on which you will travel has an entertainment app, download it. This will allow you to use your own handheld device to control or watch and listen to the airline's entertainment channels
69 .. Before you depart, (if you have not already done so) download a VPN to your laptop / tablet / phablet and/or smartphone
70 .. Charge batteries for all devices required in flight or immediately on arrival and ensure that power cables are easily accessible. Some aircraft offer inflight charging via power outlet or USB socket
71 .. Empty any drink bottles. Many airports have airside water refilling facilities, so that you can have ensure that you have plenty of hydration in the air. If not, pick up bottles of water in a business lounge or an airside store. Some countries do not allow even airside bottles onboard
72 .. Utilise the 24 hour clock. Zero hundred hours to 23:59. Most flight times are displayed in 24 hour format (it's simple math!)
73 .. For clear, rapid verbal communication of your name, flight identity, etc., the International Civil Aviation Organization (ICAO) aka military alphabet is most efficient. Say once, no need to repeat: Alpha, Bravo, Charlie, Delta, Echo, Foxtrot, Golf, Hotel, India, Juliett, Kilo, Lima, Mike, November, Oscar, Papa, Quebec, Romeo, Sierra, Tango, Uniform, Victor, Whiskey, X-ray, Yankee, Zulu
74 .. Source a map of pick up points and confirm a precise location for any meeting points
"The Itinerant Itinerary"
(Frequent Flyer, part 1 of 6. Logistics)
"The Vacuum Pack"
(Frequent Flyer, part 2 of 6. In preparation)
"The Nearly Terminal"
(Frequent Flyer, part 3 of 6. Before departure)
"The Forty Hour Wednesday"
(Frequent Flyer, part 4 of 6. In the air)
"A Degree in Airports"
(Frequent Flyer, part 5 of 6. Upon arrival)
"The Dust of Two Deserts"
(Frequent Flyer, part 6 of 6. In transit)
From Our Clients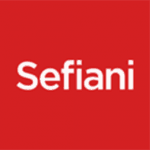 Digital Tsunami has supported us for many years now, and we continue to be impressed by the standard of service and advice. We not only get quality web design and implementation, but also honest feedback and suggestions which are crucial to the final product.
Digital Tsunami is able to discuss ideas with us and then develop them into a practical solution online, and this 'team' effort ensures the results are of the highest quality.
When our website is the first thing people look to when making an assessment on our company, I'm pleased to know that we have Andrew and his team behind us.
When I need a comprehensive online strategy and innovative solutions to achieve results for an important client, Andrew is the only person I need to call.
Andrew helped us to see the potential of video in bringing our new website to life.
He held our hand through the process, making it as undaunting as possible.
He delivered a great selection of videos (from a one-day shoot), that really tell the Foodbank story and will be a great addition to our communications.
Digital Tsunami provided an outstanding service throughout the whole web development process. Andrew spent extensive time early on to understand our business in order to provide additional conceptual and strategic contributions to the brand and corporate identity of Kinetic Defence Services to ensure the message was clear, precise and appealing to the target audience.
The development process was smooth and efficient and enabled us to have an input throughout to guarantee total satisfaction with the final look and feel of the site.
This is fantastic. Thank you. I really appreciate all the work you have done for us!