A Degree in Airports
June 22, 2017
(Frequent Flyer, part 5 of 6. Upon arrival)
Formalities
104 .. If visiting a particular country repeatedly, collect multiple arrival and departure cards, (so that in future, these can be completed in advance prior to boarding)
105 .. If visiting a particular country repeatedly, apply for e-channel (biometric) access, so that on future visits, you can minimise or eliminate the time queuing for manual immigration processing
106 .. For security (especially for solo businesswomen or in high-risk airports) instruct hotels and companies who are sending someone to meet you, to hold a greeting sign with your initial and family name only
Communications
107 .. If staying longer than a few days, purchase a local phone company SIM card on arrival. Some phones have a dual SIM capacity
Transport
108 .. If renting a car, consider taking full insurance coverage, so that for a higher daily rate, you are covered with minimal or no excess fees in the case of an accident
109 .. when taking a cab, ensure that you understand and agree a fare in advance or insist on the meter. The concierge / bellboy will translate / negotiate if required
110 .. Where available, Uber can be a far more clean, effective and inexpensive form of transport than a cab
A trip from Downtown L.A. to a Sunset restaurant in a taxi cost US$30. The return in Uber cost $6!
111 .. If visiting a particular country repeatedly, buy the local transport proximity card and top up for an amount suitable for your local travel needs. This can be cheaper than a tourist package card. Often transport cards are also debit cards, accepted by vendors to tap for small purchases
112 .. Share rather than take separate transport. (The frivolity of a rickshaw race in the Mekong Delta, dissipated rapidly when my companion was ridden off on a different route, and I became concerned for her safety)
113 .. In some cities, muggers, pickpockets and purse snatchers operate even around 5 star hotels in daylight, as well as after dark. If in any doubt, wait for a hotel car / taxi rather than walking even a short distance to a local restaurant
114 .. If you are accosted, release your valuables. It is better to lose money than your life
Hotel room
115 .. Use the hotel room safe to store your laptop, external hard drives, passport, foreign currency, and valuables when not using them and out of your room
116 .. Memorise a six-digit code (sometime only the first four will be required), for use in locking and unlocking the safe
117 .. To avoid high mini-bar costs, the frugal traveller will buy cold drinks, snacks at a nearby supermarket or convenience store. If staying long-term, you may choose to ask hospitality to clear your fridge
118 .. For best garment care, take advantage of the hotel dry cleaning, pressing and laundry service. To receive freshly laundered and pressed garments on hangers in your wardrobe is a pleasure
119 .. The frugal traveller will wash and dry small items in their room, to avoid the laundry costs and will need to take a small sachet of laundry powder or use soap. For longer-term stays, a local laundry may provide an inexpensive bag-wash service
120 .. Thousand thread count sheets and large fluffy bath sheets are a delightful luxury, but to be environmentally sensitive, defer the option to change them every day. Most hotels offer a way of notifying housekeeping of your preference
Neighbourhood
121 .. Walk around the local area, to get a feel for the place. Ensure that you take time to savour sights and senses on your travels. Explore. Wander. Roam
122 .. Talk with locals. Share meals and stories. Learn new things. Capture indelible memories. Tell stories of your previous travels. Share your happiness
Departure
123 .. Always check the safe, and all cupboards before checkout
124 .. Ask reception to prepare your bill in advance and check / pay on departure. Hotels with Executive Floors will do this, so you can avoid the tour bus departure queues! And politely decline the proffered envelope. You don't need the extra weight. The planet will benefit from fewer trees being sacrificed
125 .. Request your car / transport to the airport, in plenty of time for your flight
"The Itinerant Itinerary"
(Frequent Flyer, part 1 of 6. Logistics)
"The Vacuum Pack"
(Frequent Flyer, part 2 of 6. In preparation)
"The Nearly Terminal"
(Frequent Flyer, part 3 of 6. Before departure)
"The Forty Hour Wednesday"
(Frequent Flyer, part 4 of 6. In the air)
"A Degree in Airports"
(Frequent Flyer, part 5 of 6. Upon arrival)
"The Dust of Two Deserts"
(Frequent Flyer, part 6 of 6. In transit)
From Our Clients
I could not be more delighted. Once again Thank You. You and your team at Digital Tsunami have been incredible.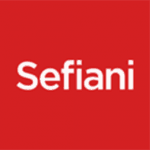 We continue to be impressed by the standard of service and advice. We not only get quality web design and implementation, but also honest feedback and suggestions which are crucial to the final product.
You have demonstrated patience, perseverance, attention to detail and a rare ability to perceive what was needed even when we didn't. We are delighted with the site, it performs and looks great and our enquiry rate since it superseded our previous website has already increased by 20%.
By taking the time to understand our business, industry and vision, Digital Tsunami created a site that truly reflected our leadership position in the market and our strategic direction.
Digital Tsunami's expertise in visual design, photography, website navigation and business writing, resulted in an extremely effective website.
The project was expertly managed from end to end which resulted in a fast and efficient process.
Digital Tsunami was professional, responsive and accurately interpreted our brief. The final result was a new website that was in keeping with the iBurst brand essence and proposition.