Australian mobile device usage report
September 27, 2012
Today, the Mobile Industry Group of peak digital industry body, Australian Interactive Media Industry Association (AIMIA), released its' 8th annual Australian Mobile Phone Lifestyle Index, replete with statistics on the use of handheld devices (smartphone and tablets) to access the Internet.
The report includes a special topic:  The Impact of Tablets on Mobile Phone Use.
The survey covered:
The socio-demographic and mobile phone profile of Australian mobile phone owners
How Australian mobile phone owners are using their mobile phones, and how often
How Australian mobile phone owners plan to use their phones in the near future
The use of websites, compared to the use of applications on the mobile phone
The current purchasing behaviour of Australian mobile phone users in terms of specific services and content
The current level of engagement with SMS and MMS messages received from businesses
The level and type of engagement with a range of different types of advertising and marketing messages received on the mobile phone
Current awareness and use of mobile phone applications among Australian mobile phone owners
Tablet penetration is reflected in growth of respondent ownership from 16% in 2011 to 40% in 2012. Apple dominates with iPhone and iPad the most popular handset and tablet.
Apple's iPhone demonstrated the greatest mobile phone growth. From 9% in 2009, iPhone ownership grew to 40% in 2012, with Nokia the biggest loser, as it's ownership percentage fell by a corresponding amount from 47% to 16%.
Of those respondents who did not own a smartphone when questioned, 40 per cent planned to purchase one in the next 12 months. Based on the survey results, 80 per cent of respondents would own a smartphone by end of 2012 and 84 per cent would own a smartphone by mid-2013.
This year's survey also reviewed how Australians are using their mobile phones to make purchase decisions. The data reflected that approximately 40 per cent of respondents use their mobile phone to compare prices online and to look at product or service reviews before making a purchase decision.
For Australian companies considering engagement with consumers via mobile websites and apps on handheld devices, there is a wealth of valuable data in this report.
Source:
8th Australian Mobile Phone Lifestyle Index (PDF, 4.48 Mb)
From Our Clients
Since 2003, Digital Tsunami has collaborated with Personal Broadband Australia to deliver many online solutions, including the latest www.pba.com.au site.
Central to the development process is Digital Tsunami's thorough understanding of the project needs, clear and constant communication, and creative, innovative and meticulous approach to delivering solutions.
The results are clean, intuitive, refined and cohesive, with rapidly loading pages and extremely high usability.
The benefit to PBA of this long-term relationship has been the highly effective way in which Digital Tsunami has implemented and enhanced my vision on every project.
The MULS Executive is delighted with this aesthetically pleasing, user friendly site.
We found Digital Tsunami to be a full-service operation and we are satisfied with the products delivered: from the (identity), banners, business cards, letterheads, to the student magazine.
By taking the time to understand our business, industry and vision, Digital Tsunami created a site that truly reflected our leadership position in the market and our strategic direction.
Digital Tsunami's expertise in visual design, photography, website navigation and business writing, resulted in an extremely effective website.
The project was expertly managed from end to end which resulted in a fast and efficient process.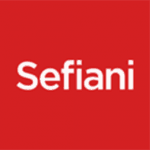 We are delighted with our new website and early feedback from clients and associates is very positive.
The overall impression is that it is a very professional, informative website and conveys the feeling that Sefiani is a quality organisation with skilled, friendly staff.
Thank you for all your help and patience in working with us for this successful outcome.
.. a reliable and steadfast operator, with a keen sense of service. Innovative and contemporary, and operating within the upper echelon.