The End Hunger Report released
August 21, 2012
In front of Parliament House, Canberra today, an authoritative report was launched on the largely hidden issue of hunger throughout Australia. Photographs of faces of food recipients highlighted the issue.
The End Hunger Report was commissioned by Foodbank Australia, with analysis undertaken by Deloitte Access Economics. The report presents data from a survey of the 2,500 welfare agencies which sourced food from Foodbank in 2011.
Welfare and community groups reported an increase in the annual demand for food of between 12-30%. Their highest percentage of food relief (75%) was provided to low-income families, compared with 68% to households of the unemployed and 66% to households of single parents.
Families, Community Services and Indigenous Affairs Minister Jenny Macklin said that food relief for low-income households "helped families get themselves back on their feet".
Amongst the report's other findings was the statistic that in 2011, two million Australians failed to attain the United Nations World Food Summit definition of food security as "sufficient, safe, nutritious food to maintain a healthy and active life".
"It is a call to action," Foodbank chairman Enzo Allara said "Foodbank can and will do more."
Foodbank Australia is the nation's largest hunger relief organisation, offering a logistics conduit between the food industry's surplus product and the welfare sector's need. In 2011, the organisation provided sufficient food for 32 million meals via thousands of charities and community groups across Australia.
As a corporate social responsibility (CSR) initiative, Digital  Tsunami has supported Foodbank since 2000 on a pro-bono basis. This support has included the development, hosting and technical support of web presence at national and state levels.
View or download The End Hunger Report
From Our Clients
Once again, thanks for your promptness and partnership.
The current challenge of my job at Abbott is one of the greatest I've faced in 25 years of IT career. It's reassuring to know I can count on people like you when things go wrong.
Andrew has provided Merrell Associates with reliable service, bringing a vast wealth of knowledge in IT to the task for more than the eight years I have been working here.
We have been helped by Andrew to solve all sorts of problems and if there isn't an immediate fix, solutions are found pretty quickly.
Andrew W Morse and the Digital Tsunami team are world class, creative professionals in the challenging and highly competitive business of web page design and utilisation.
He understands business, he understands marketing, he understands communication and he understands design. And most importantly, his web pages pay for themselves within weeks of going online.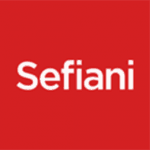 We continue to be impressed by the standard of service and advice. We not only get quality web design and implementation, but also honest feedback and suggestions which are crucial to the final product.
Thank you for the development of an updated brand image for Wah Yuet in China.
While originally contracted to produce a video highlighting Wah Yuet's manufacturing capabilities, it was apparent very quickly that your understanding of our requirements, combined with your experience, were the perfect fit to create a new logo and style guidelines for the company. While relatively small in scope, you were dedicated to the success of the project and I am pleased to say that you hit the bullseye!