Thinner, Lighter, Longer, Faster, Crisper. The iPhone 5 Pentathlon!
August 21, 2012
Coming so soon after the conclusion of London 2012, the superior attributes of the iPhone5 resemble nothing less than a physically appealing Olympic pentathlete, who has dominated in multiple events.
The technological refinements which have made this combination possible, will contribute to the continued appeal of the brand, and the extraordinary financial growth of the company. iPhone sales are the major revenue generator for Apple.
Is the iPhone 5 just the latest version of an exceptionally successful smartphone?
Yes.
From the inception of the company, design was always fundamental to Apple's driving force, Steve Jobs.   Aesthetics, kinetics and functionality are all integrated into objects which are engagingly tactile. The use of touch both in holding and manipulating data in the iPhone is a perfect examples of this.
Apple has developed a fervent following amongst designers who appreciate the value of excellence and love to use beautiful and practical products.
To indicate the continuous and rapid refinement of technology and consequent operational procedures, Digital Tsunami coined the brandline "Communications Evolution".
It is a term which describes both the solutions we offer and the continual and dynamic changing of the global business and social landscape.
From Our Clients
Andrew and the team at Digital Tsunami are an absolute joy to work with, going above and beyond to design and host an amazing website for Cameragal Montessori School. Their work has led to an increase in enrolments and greater visibility within the community. They are always quick to make suggestions for improvement and implement changes - the embodiment of great customer service.
With a brief timeline to ensure we had a web presence and launch coinciding with our 10 year anniversary, Digital Tsunami delivered. On time. On budget. Great Effort!
Andrew and his team at Digital Tsunami were the developers behind our micro site for Fearless.
I like the way they work (efficient, effective) and delivered a great site, on time.
When I need a comprehensive online strategy and innovative solutions to achieve results for an important client, Andrew is the only person I need to call.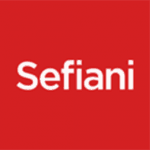 We are delighted with our new website and early feedback from clients and associates is very positive.
The overall impression is that it is a very professional, informative website and conveys the feeling that Sefiani is a quality organisation with skilled, friendly staff.
Thank you for all your help and patience in working with us for this successful outcome.