Thinner, Lighter, Longer, Faster, Crisper. The iPhone 5 Pentathlon!
August 21, 2012
Coming so soon after the conclusion of London 2012, the superior attributes of the iPhone5 resemble nothing less than a physically appealing Olympic pentathlete, who has dominated in multiple events.
The technological refinements which have made this combination possible, will contribute to the continued appeal of the brand, and the extraordinary financial growth of the company. iPhone sales are the major revenue generator for Apple.
Is the iPhone 5 just the latest version of an exceptionally successful smartphone?
Yes.
From the inception of the company, design was always fundamental to Apple's driving force, Steve Jobs.   Aesthetics, kinetics and functionality are all integrated into objects which are engagingly tactile. The use of touch both in holding and manipulating data in the iPhone is a perfect examples of this.
Apple has developed a fervent following amongst designers who appreciate the value of excellence and love to use beautiful and practical products.
To indicate the continuous and rapid refinement of technology and consequent operational procedures, Digital Tsunami coined the brandline "Communications Evolution".
It is a term which describes both the solutions we offer and the continual and dynamic changing of the global business and social landscape.
From Our Clients
Thank you for all your efforts in creating our new website which achieves our agreed objectives : elegantly smart, yet understated, professional and easy to use.
Since 2003, Digital Tsunami has collaborated with Personal Broadband Australia to deliver many online solutions, including the latest www.pba.com.au site.
Central to the development process is Digital Tsunami's thorough understanding of the project needs, clear and constant communication, and creative, innovative and meticulous approach to delivering solutions.
The results are clean, intuitive, refined and cohesive, with rapidly loading pages and extremely high usability.
The benefit to PBA of this long-term relationship has been the highly effective way in which Digital Tsunami has implemented and enhanced my vision on every project.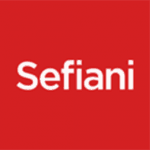 We continue to be impressed by the standard of service and advice. We not only get quality web design and implementation, but also honest feedback and suggestions which are crucial to the final product.
I could not be more delighted. Once again Thank You. You and your team at Digital Tsunami have been incredible.
I recently engaged Digital Tsunami to design and build my 60-page website. I'm a website copywriter who relies heavily on web-generated business, so my own online presence needs to be impeccable.
The solution that Digital Tsunami supplied is brilliant. It meets my needs perfectly; it's clean, bold, elegant, fast, and easy to edit. I've had lots of very positive feedback about it, and since launch, my request for quote rate and conversion rate have increased markedly.
The team at Digital Tsunami was incredibly responsive, delivering a solution well ahead of deadline. Their technical knowledge was exceptional, they were innovative, and they were very meticulous. What's more, they understood my business and technical requirements and translated them into a user-friendly, refined, professional site which is conceptually simple and cohesive.
I have no hesitation in recommending the website design services of Digital Tsunami to any business .. that needs a stand-out online presence.