Thinner, Lighter, Longer, Faster, Crisper. The iPhone 5 Pentathlon!
August 21, 2012
Coming so soon after the conclusion of London 2012, the superior attributes of the iPhone5 resemble nothing less than a physically appealing Olympic pentathlete, who has dominated in multiple events.
The technological refinements which have made this combination possible, will contribute to the continued appeal of the brand, and the extraordinary financial growth of the company. iPhone sales are the major revenue generator for Apple.
Is the iPhone 5 just the latest version of an exceptionally successful smartphone?
Yes.
From the inception of the company, design was always fundamental to Apple's driving force, Steve Jobs.   Aesthetics, kinetics and functionality are all integrated into objects which are engagingly tactile. The use of touch both in holding and manipulating data in the iPhone is a perfect examples of this.
Apple has developed a fervent following amongst designers who appreciate the value of excellence and love to use beautiful and practical products.
To indicate the continuous and rapid refinement of technology and consequent operational procedures, Digital Tsunami coined the brandline "Communications Evolution".
It is a term which describes both the solutions we offer and the continual and dynamic changing of the global business and social landscape.
From Our Clients
Andrew W Morse and the Digital Tsunami team are world class, creative professionals in the challenging and highly competitive business of web page design and utilisation.
He understands business, he understands marketing, he understands communication and he understands design. And most importantly, his web pages pay for themselves within weeks of going online.
Thanks to you and the Taishan production crew. Andy and the rest of the team were outstanding. Their professionalism was evident the entire time and they seemed to build a nice relationship with the factory employees, which led to a real spirit of cooperation. My sincere thanks for a job extremely well done.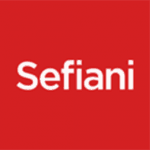 Digital Tsunami has supported us for many years now, and we continue to be impressed by the standard of service and advice. We not only get quality web design and implementation, but also honest feedback and suggestions which are crucial to the final product.
Digital Tsunami is able to discuss ideas with us and then develop them into a practical solution online, and this 'team' effort ensures the results are of the highest quality.
When our website is the first thing people look to when making an assessment on our company, I'm pleased to know that we have Andrew and his team behind us.
I happily recommend Andrew and the Digital Tsunami team.
I have dealt with many web marketing and support companies over the years, and have been very impressed with Digital Tsunami's response, advice and understanding of their field. I recommend talking to Andrew about your next web project.
In taking the time to understand our business, industry and vision, Digital Tsunami created a site which strongly reflects our leadership position in the international market and our strategic direction.
Digital Tsunami's expertise in visual design, information architecture, innovative communication and evocative business writing, resulted in an extremely effective website which will contribute to our continuing expansion across the globe.