Social Networks for Business
August 21, 2012
Why are so many infographics based on social networks and business?
Simply because social networks are so critical to marketing and the numbers just keep increasing. Plus, they make for great visuals!
This infographic from the folks at SDL | SM2 concisely presents and evaluates the top nine social media networks for business.
Companies are increasingly utilising YouTube as a highly cost effective global broadcast platform with an inbuilt search engine and social distribution network.

LinkedIn offers access to over 160 million professionals around the globe (and their companies).
Brands, from a range as diverse as major film studios and philanthropic organisations, are creating and maintaining Facebook pages for their products and services, to access a global market of almost one billion consumers.
Pinterest, Twitter, FourSquare and others may seem, (and may be), peripheral to your marketing strategy, but an informed understanding of social media and an effective custom strategy is critical for every business.
(click to zoom)
Source  SDL | SM2
From Our Clients
I have viewed all the videos and would like to commend you on the excellent quality.
I would like to thank you for the excellent editing which portrays the event as dynamic and stimulating.
Our take-away menu advertised TamarindThai.com.au, even though the site didn't exist.
Digital Tsunami offered great ideas and design to set up a professional website that matches our name, ideas and style of the restaurant.
Andrew is very knowledgeable IT professional and he never hesitated to see and consult us in the restaurant.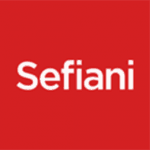 We continue to be impressed by the standard of service and advice. We not only get quality web design and implementation, but also honest feedback and suggestions which are crucial to the final product.
Digital Tsunami was professional, responsive and accurately interpreted our brief. The final result was a new website that was in keeping with the iBurst brand essence and proposition.
We are very pleased with the end result. It was good to have you pushing us along for material in order that we met the agreed completion deadline - you certainly are good project managers!