Social Networks for Business
August 21, 2012
Why are so many infographics based on social networks and business?
Simply because social networks are so critical to marketing and the numbers just keep increasing. Plus, they make for great visuals!
This infographic from the folks at SDL | SM2 concisely presents and evaluates the top nine social media networks for business.
Companies are increasingly utilising YouTube as a highly cost effective global broadcast platform with an inbuilt search engine and social distribution network.

LinkedIn offers access to over 160 million professionals around the globe (and their companies).
Brands, from a range as diverse as major film studios and philanthropic organisations, are creating and maintaining Facebook pages for their products and services, to access a global market of almost one billion consumers.
Pinterest, Twitter, FourSquare and others may seem, (and may be), peripheral to your marketing strategy, but an informed understanding of social media and an effective custom strategy is critical for every business.
(click to zoom)
Source  SDL | SM2
From Our Clients
Andrew has a unique understanding of global business communication, combined with proven creativity in concept, design and production. He is extremely responsive to client's requirements and has the ability to adapt and implement solutions extremely quickly in competitive markets.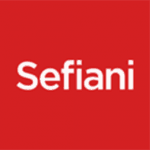 Digital Tsunami has supported us for many years now, and we continue to be impressed by the standard of service and advice. We not only get quality web design and implementation, but also honest feedback and suggestions which are crucial to the final product.
Digital Tsunami is able to discuss ideas with us and then develop them into a practical solution online, and this 'team' effort ensures the results are of the highest quality.
When our website is the first thing people look to when making an assessment on our company, I'm pleased to know that we have Andrew and his team behind us.
Andrew and the team at Digital Tsunami are an absolute joy to work with, going above and beyond to design and host an amazing website for Cameragal Montessori School. Their work has led to an increase in enrolments and greater visibility within the community. They are always quick to make suggestions for improvement and implement changes - the embodiment of great customer service.
In taking the time to understand our business, industry and vision, Digital Tsunami created a site which strongly reflects our leadership position in the international market and our strategic direction.
Digital Tsunami's expertise in visual design, information architecture, innovative communication and evocative business writing, resulted in an extremely effective website which will contribute to our continuing expansion across the globe.
Thanks to you and the Taishan production crew. Andy and the rest of the team were outstanding. Their professionalism was evident the entire time and they seemed to build a nice relationship with the factory employees, which led to a real spirit of cooperation. My sincere thanks for a job extremely well done.