Ray Ban. A tale of brand loyalty and choice.
October 13, 2012
I love Ray Bans.
Always have.
For 40 years, I've been a loyal customer and advocate. In the seventies, and since, I have owned many pairs of each of the Aviator, Shooter, Outdoorsman, Wayfarer and Clubmaster styles.
Even the frames for some of my reading glasses are Ray Ban.
My respect for the brand originated in its' heritage of manufacturing quality film camera filters. Working every day on film sets, I witnessed the approval DPs and cinematographers had for these precision optics. The daylight lenses are '85' filters', the dark lenses are 'ND' (neutral density) filters, which add contrast without affecting color rendition, and the yellow lenses enhance contrast and increase depth perception, so are excellent for night driving.
The brand reputedly developed after an American test pilot concerned about eye damage from over-exposure to the sun's rays, contacted Bausch & Lomb requesting a pair of sunglasses which would provide protection in a fashionable style.
The Ray-Ban Aviator gained recognition after being worn by General MacArthur during WWII. The style was reinvigorated after Tom Cruise wore them in the classic aviation movie, "Top Gun".
In 1952, Ray-Ban created another style, with black plastic frames and characteristic thick temples. The Wayfarer graced the faces of James Dean, Marilyn Monroe, Roy Orbison and JFK. Tom Cruise wore them in "Risky Business". More recently they revived cinematic prominence in "Reservoir Dogs" and "Men in Black".
A dramatic design with slimmer arms and wire rims, the Clubmaster consistently contributed to the uber-cool reputation of Jack Nicholson on countless red carpets.
However, in 1999, Bausch & Lomb sold the brand to an Italian company, and today, according to a recent television report, competition in eyewear retail is an optical illusion. Lesley Stahl of the US "60 Minutes" program, investigated Luxottica Group S.p.A. and lifted the veil on a near global monopoly.
Luxottica manufactures frames for Burberry, Chanel, Dolce & Gabbana, Donna Karan, Polo Ralph Lauren, Prada, Stella McCartney, Tiffany, Versace and Vogue. The company also owns retail outlets and a major US health benefits brand.
One recognised brand stood up to Luxottica. Oakley (beloved eyewear of sportspeople, law enforcement and defence force personnel), mounted a brief but inevitably failed campaign to defy the might of the global giant. In 2007, Luxottica acquired most of the Oakley range.
Coincidentally, in a move which mirrored that of Bausch & Lomb decades before, the founder of Oakley moved into the cinema field, with his 1999 invention and manufacture of the 4000 line resolution digital camera: RED.
Luxottica's prime competitor is another listed Italian corporation, Safilo Group, which manufactures eyewear for numerous fashion house brands.
Not unlike the diamond business, where De Beers dominates the market to a degree that enables it to swallow competitors and set pricing, Luxottica has a similar degree of control.
Ray Bans, which sold for $29 before the acquisition by Luxottica, now retail for hundreds of dollars (much more when prescription lenses are added).
So now, anyone who loves Ray Ban has to demonstrate their loyalty as Luxottica requires them to, (in a phrase from yet another Tom Cruise film) .. "Show me the money" !
---
Post script:
4 days after publishing this blog, an email was received from Ray Ban USA via an automated keyword search and lead-creation / follow-up system.
Over the name of the "Manager – Community Outreach", this message stated that "we came across Digital Tsunami through mentions of Ray-Ban that you posted and we really liked the content of your site" and goes on to enquire "if you would be up for linking to Ray-Ban's home page".
I was intrigued why the brand would want to connect to a partially unflattering article. Was there a genuine interest in conversation and addressing issues? Despite also saying "we .. would be happy to answer any questions or comments", my response to this request has remained unanswered!
The person named does not even have a profile in LinkedIn (strange for a Community Outreach Manager), which led me to suspect that the name was fabricated and the message little better than spam.
While Google actually ranks 'citations' (mentions of a product, without a hyperlink), Luxottica may consider that pursuing an actual link does not warrant the time of an actual staff member or more effort than an automated system.
The technical term for such a blatantly superficial attempt at link-building (in the guise of community involvement), is *FAIL*
View "60 Minutes" video
Read transcript
From Our Clients
I have enjoyed working with you on this important project and have been particularly impressed by your company's professionalism. The speed and accuracy of your work has been first rate and your creative input has been instrumental to the success of the project.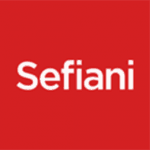 We continue to be impressed by the standard of service and advice. We not only get quality web design and implementation, but also honest feedback and suggestions which are crucial to the final product.
The services provided included the registration of our domain name, establishment of our email accounts, and development & hosting of our website, were all executed rapidly and effectively. We also appreciate the service of upgrading our list of 150 shelf company names (in Chinese characters and English) every 2 weeks.
We valued the high level of creative design provided by Digital Tsunami, both for the website and the corporate identity.
Andrew and his team have supported Foodbank by providing web services for more than a decade.
In fact, they have just undertaken the first complete redevelopment of the original Foodbank website they built for us, and have been maintaining so ably since.
Andrew is creative and passionate and helps us to keep up, constantly looking for new ways to add value and improve our online communications channels.
Foodbank has experienced unprecedented growth .. there is no doubt that the new Foodbank website, designed, built and maintained pro bono by Digital Tsunami, has been the principle tool in lifting Foodbank's profile. It is because our website is so engaging, that we have captured these donations. Foodbank just wouldn't be where we are today without Digital Tsunami.