Testimonial Video
March 4, 2017
Testimonials are excellent sales tools. Written statements are impressive, but video carries an undeniable authority, visceral emotion and unavoidable impact. Digital Tsunami can capture this impact in your clients' offices or at your next client event.
From Our Clients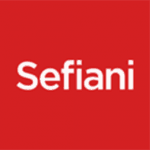 We are delighted with our new website and early feedback from clients and associates is very positive.
The overall impression is that it is a very professional, informative website and conveys the feeling that Sefiani is a quality organisation with skilled, friendly staff.
Thank you for all your help and patience in working with us for this successful outcome.
Digital Tsunami provided an outstanding service throughout the whole web development process. Andrew spent extensive time early on to understand our business in order to provide additional conceptual and strategic contributions to the brand and corporate identity of Kinetic Defence Services to ensure the message was clear, precise and appealing to the target audience.
The development process was smooth and efficient and enabled us to have an input throughout to guarantee total satisfaction with the final look and feel of the site.
Clients have really appreciated the video .. sales staff are so pleased to have this tool. It is very empowering to show.
We are all very happy with the new website and believe it captures the essence of the Group One brand.
Andrew and colleagues were able to assist at every step of the website production process, providing a sleek layout with high quality images. We would like to thank the Digital Tsunami team for an excellent job.
.. accurately interpreted the project brief and the outcome was a piece of cost effective quality work.