Testimonial Video
March 4, 2017
Testimonials are excellent sales tools. Written statements are impressive, but video carries an undeniable authority, visceral emotion and unavoidable impact. Digital Tsunami can capture this impact in your clients' offices or at your next client event.
From Our Clients
You have demonstrated patience, perseverance, attention to detail and a rare ability to perceive what was needed even when we didn't. We are delighted with the site, it performs and looks great and our enquiry rate since it superseded our previous website has already increased by 20%.
We are all very happy with the new website and believe it captures the essence of the Group One brand.
Andrew and colleagues were able to assist at every step of the website production process, providing a sleek layout with high quality images. We would like to thank the Digital Tsunami team for an excellent job.
.. accurately interpreted the project brief and the outcome was a piece of cost effective quality work.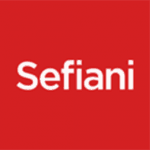 We continue to be impressed by the standard of service and advice. We not only get quality web design and implementation, but also honest feedback and suggestions which are crucial to the final product.
Digital Tsunami's work for Leighton International has been of an extremely high quality, highly responsive and flexible in approach. Andrew and his team worked with us to understand our needs and find the most appropriate solutions.