TVC
March 4, 2017
The 30 second format is a creative challenge. Telling the story of your brand, product or offer in 13 shots (more or less), imposes a strict discipline. Conveying your message effectively is most gratifying. Since first shooting television commercial in 1983, this is a feeling we anticipate and savour.
From Our Clients
.. accurately interpreted the project brief and the outcome was a piece of cost effective quality work.
Andrew has provided Merrell Associates with reliable service, bringing a vast wealth of knowledge in IT to the task for more than the eight years I have been working here.
We have been helped by Andrew to solve all sorts of problems and if there isn't an immediate fix, solutions are found pretty quickly.
.. very knowledgeable, creative and patient while also pushing me to work through the many decisions such a project involves.
Andrew W Morse and the Digital Tsunami team are world class, creative professionals in the challenging and highly competitive business of web page design and utilisation.
He understands business, he understands marketing, he understands communication and he understands design. And most importantly, his web pages pay for themselves within weeks of going online.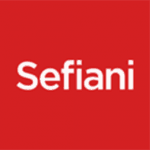 We continue to be impressed by the standard of service and advice. We not only get quality web design and implementation, but also honest feedback and suggestions which are crucial to the final product.