Training Video
March 4, 2017
Remote and online learning is becoming a highly effective and efficient component of induction and staff training. Maximise ROI by having your most experienced trainers present to camera and then use that video for product packaging, onboarding or external training.
From Our Clients
By taking the time to understand our business, industry and vision, Digital Tsunami created a site that truly reflected our leadership position in the market and our strategic direction.
Digital Tsunami's expertise in visual design, photography, website navigation and business writing, resulted in an extremely effective website.
The project was expertly managed from end to end which resulted in a fast and efficient process.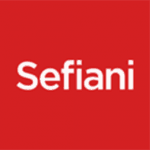 We continue to be impressed by the standard of service and advice. We not only get quality web design and implementation, but also honest feedback and suggestions which are crucial to the final product.
Thanks to you and the Taishan production crew. Andy and the rest of the team were outstanding. Their professionalism was evident the entire time and they seemed to build a nice relationship with the factory employees, which led to a real spirit of cooperation. My sincere thanks for a job extremely well done.
(We) took a fairly substantial audit of .. sophisticated sites both technically and creatively .. Out of six prominent designers, Digital Tsunami stood out.
The quality of the images, the sophisticated management of text .. together with smooth animations makes (our) website of very high calibre.
I would personally rate this site in the top 2 percent of world wide web sites today.
I would like to thank you for your tremendous contribution to Foodbank over the years.
The organisation certainly wouldn't be where we are today without your support!