Stationery Print
March 4, 2017
Digital Tsunami prints business cards, letterhead and followers, with compliments slips, address labels, writing pads, file folders and other stationery and packaging, to your requirements.
From Our Clients
The launch .. was a success. We were able to present this live on a Wireless connection during our Sydney, Australia sales conference on a location with very limited internet bandwidth. This proves the technology used .. renders light webpages which are easy to download on a browser.
Comments I've heard from our employees were all positive and reflected precisely what we were looking for: a simple but concise, clean and effective webpage.
We acknowledge the timeframe given to you was extremely short but nevertheless you have sucessfully delivered the project on schedule .. the critical success factor was communication and availability of Digital Tsunami's team.
I am very glad we were able to partner with such a professional team as yours and I am confident any other initiatives with you will be as successful.
We are very pleased with the end result. It was good to have you pushing us along for material in order that we met the agreed completion deadline - you certainly are good project managers!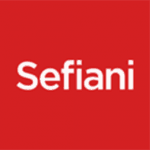 We continue to be impressed by the standard of service and advice. We not only get quality web design and implementation, but also honest feedback and suggestions which are crucial to the final product.
Working with this team has been a delight and the resulting website far exceeds our expectations. All stages of the process were handled professionally, promptly and creatively. Discussions went smoothly, with flawless communication and suitable and sensible solutions whenever issues were raised. Time frames were either met or delivered early. The site was 100% accurate, indicating impressive attention to detail.
Without exception, the feedback on our site has been outstanding - clear and thoughtful layout, appropriate and interesting graphics and intuitive navigation.
Clients have really appreciated the video .. sales staff are so pleased to have this tool. It is very empowering to show.