Stationery Design
March 4, 2017
These fundamental communications tools are often the first required by any business. They offer substance and credibility to any brand. Digital Tsunami designs and prints business cards, letterhead and followers, to your requirements.
From Our Clients
.. very knowledgeable, creative and patient while also pushing me to work through the many decisions such a project involves.
Since 2003, Digital Tsunami has collaborated with Personal Broadband Australia to deliver many online solutions, including the latest www.pba.com.au site.
Central to the development process is Digital Tsunami's thorough understanding of the project needs, clear and constant communication, and creative, innovative and meticulous approach to delivering solutions.
The results are clean, intuitive, refined and cohesive, with rapidly loading pages and extremely high usability.
The benefit to PBA of this long-term relationship has been the highly effective way in which Digital Tsunami has implemented and enhanced my vision on every project.
Thank you for the development of an updated brand image for Wah Yuet in China.
While originally contracted to produce a video highlighting Wah Yuet's manufacturing capabilities, it was apparent very quickly that your understanding of our requirements, combined with your experience, were the perfect fit to create a new logo and style guidelines for the company. While relatively small in scope, you were dedicated to the success of the project and I am pleased to say that you hit the bullseye!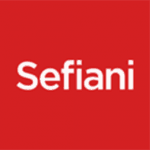 We continue to be impressed by the standard of service and advice. We not only get quality web design and implementation, but also honest feedback and suggestions which are crucial to the final product.
Andrew W Morse and the Digital Tsunami team are world class, creative professionals in the challenging and highly competitive business of web page design and utilisation.
He understands business, he understands marketing, he understands communication and he understands design. And most importantly, his web pages pay for themselves within weeks of going online.