Stationery Design
March 4, 2017
These fundamental communications tools are often the first required by any business. They offer substance and credibility to any brand. Digital Tsunami designs and prints business cards, letterhead and followers, to your requirements.
From Our Clients
Thank you for all your efforts in creating our new website which achieves our agreed objectives : elegantly smart, yet understated, professional and easy to use.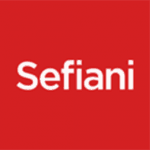 We continue to be impressed by the standard of service and advice. We not only get quality web design and implementation, but also honest feedback and suggestions which are crucial to the final product.
.. exceptional service and experience across all elements of web development from interactive strategy and marketing through to interface design and project management.
Andrew and his team at Digital Tsunami were the developers behind our micro site for Fearless.
I like the way they work (efficient, effective) and delivered a great site, on time.
Andrew has a unique understanding of global business communication, combined with proven creativity in concept, design and production. He is extremely responsive to client's requirements and has the ability to adapt and implement solutions extremely quickly in competitive markets.