Corporate Film
March 4, 2017
Envisioning a story from a corporation's perspective, requires all the skills applied to advertising, documentary and drama productions. Focusing on company values, assets, capabilities and achievements, the vision must reflect and enhance these attributes. Brand reinforcement should be subtle but frequent, and messages consistent and impactful. Digital Tsunami has produced corporate video for global brands including Citizen, Disney and NEC.
From Our Clients
The MULS Executive is delighted with this aesthetically pleasing, user friendly site.
We found Digital Tsunami to be a full-service operation and we are satisfied with the products delivered: from the (identity), banners, business cards, letterheads, to the student magazine.
We have been fortunate to work with Andrew and his creative team from the inception of our business. The design and execution of our site has been fundamental in winning over clients and establishing our footprint in a very crowded space. We also place great value on their input into our business process.
I could not be more delighted. Once again Thank You. You and your team at Digital Tsunami have been incredible.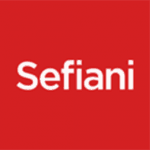 Digital Tsunami has supported us for many years now, and we continue to be impressed by the standard of service and advice. We not only get quality web design and implementation, but also honest feedback and suggestions which are crucial to the final product.
Digital Tsunami is able to discuss ideas with us and then develop them into a practical solution online, and this 'team' effort ensures the results are of the highest quality.
When our website is the first thing people look to when making an assessment on our company, I'm pleased to know that we have Andrew and his team behind us.
I'm very pleased with my new website. Clean, crisp and well-ordered. Many thanks to Andrew and the team at Digital Tsunami for their speedy work and dedicated follow up, ensuring a glitch-free launch!