DAMS
March 4, 2017
Managing an ever increasing plethora of data and visual files is a ongoing challenge for many corporations. A comprehensive solution to locate, allocate, licence and monitor visual content (video, photography, CAD and data files) is best handled with a Data Asset Management System (DAMS).
Digital Tsunami assists clients to determine requirements and select the best solution for its specific requirements, which may include multi-national operations and integration and monitoring os images and video in social platforms around the globe.
From Our Clients
Digital Tsunami provided an outstanding service throughout the whole web development process. Andrew spent extensive time early on to understand our business in order to provide additional conceptual and strategic contributions to the brand and corporate identity of Kinetic Defence Services to ensure the message was clear, precise and appealing to the target audience.
The development process was smooth and efficient and enabled us to have an input throughout to guarantee total satisfaction with the final look and feel of the site.
.. exceptional service and experience across all elements of web development from interactive strategy and marketing through to interface design and project management.
I have enjoyed working with you on this important project and have been particularly impressed by your company's professionalism. The speed and accuracy of your work has been first rate and your creative input has been instrumental to the success of the project.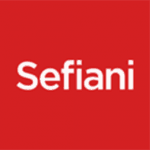 We continue to be impressed by the standard of service and advice. We not only get quality web design and implementation, but also honest feedback and suggestions which are crucial to the final product.
We were very happy with the development process and the outcome. The objectives have all been achieved, in terms of usability and ease of use in updating the site. You definitely nailed both of these.