DAMS
March 4, 2017
Managing an ever increasing plethora of data and visual files is a ongoing challenge for many corporations. A comprehensive solution to locate, allocate, licence and monitor visual content (video, photography, CAD and data files) is best handled with a Data Asset Management System (DAMS).
Digital Tsunami assists clients to determine requirements and select the best solution for its specific requirements, which may include multi-national operations and integration and monitoring os images and video in social platforms around the globe.
From Our Clients
By taking the time to understand our business, industry and vision, Digital Tsunami created a site that truly reflected our leadership position in the market and our strategic direction.
Digital Tsunami's expertise in visual design, photography, website navigation and business writing, resulted in an extremely effective website.
The project was expertly managed from end to end which resulted in a fast and efficient process.
.. very knowledgeable, creative and patient while also pushing me to work through the many decisions such a project involves.
The services provided included the registration of our domain name, establishment of our email accounts, and development & hosting of our website, were all executed rapidly and effectively. We also appreciate the service of upgrading our list of 150 shelf company names (in Chinese characters and English) every 2 weeks.
We valued the high level of creative design provided by Digital Tsunami, both for the website and the corporate identity.
Andrew and his team at Digital Tsunami were the developers behind our micro site for Fearless.
I like the way they work (efficient, effective) and delivered a great site, on time.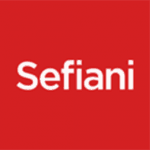 We continue to be impressed by the standard of service and advice. We not only get quality web design and implementation, but also honest feedback and suggestions which are crucial to the final product.