DAMS
March 4, 2017
Managing an ever increasing plethora of data and visual files is a ongoing challenge for many corporations. A comprehensive solution to locate, allocate, licence and monitor visual content (video, photography, CAD and data files) is best handled with a Data Asset Management System (DAMS).
Digital Tsunami assists clients to determine requirements and select the best solution for its specific requirements, which may include multi-national operations and integration and monitoring os images and video in social platforms around the globe.
From Our Clients
Andrew has a unique understanding of global business communication, combined with proven creativity in concept, design and production. He is extremely responsive to client's requirements and has the ability to adapt and implement solutions extremely quickly in competitive markets.
I could not be more delighted. Once again Thank You. You and your team at Digital Tsunami have been incredible.
I have enjoyed working with you on this important project and have been particularly impressed by your company's professionalism. The speed and accuracy of your work has been first rate and your creative input has been instrumental to the success of the project.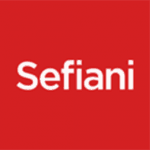 We continue to be impressed by the standard of service and advice. We not only get quality web design and implementation, but also honest feedback and suggestions which are crucial to the final product.
.. organised, meticulously detailed and yet flexible - always serving client needs to the highest standards. From a client perspective, you can expect high quality, timely completion and minimal fuss.