Responsive, mobile, and the Google algorithm
April 17, 2015
For years*, we've known the benefits of having a responsive site.
In a mobile world, there's immense value in having a responsive site.
Now Google will punish you if you don't.
..
On 21 April, Google will implement its latest mobile algorithm, which will penalise non-responsive sites in mobile search.
Brands with non-responsive sites may find hard-earned keyword ranking and high search results page positions plummeting.
You will not be alone. While:
48% of mobile use, starts with a search engine1
61% of total web traffic is on mobile devices2
67% of Fortune 100 company sites are not responsive3
This is not a minor matter. In 2013, 500 retailers with the best mobile sites generated more than $30.5 billion in sales.
The Google announcement on February 26, stated "Starting April 21, we will be expanding our use of mobile-friendliness as a ranking signal. As more people use mobile devices to access the internet, our algorithms have to adapt to these usage patterns and help users discover more mobile-friendly content. This change will affect mobile searches in all languages worldwide and will have a significant impact in our search results."
Webmasters have continually emphasised the need for responsive design, and brands will soon recognise that there is be a cost attached to ignoring this advice.
Although initially this may only affect mobile search results, there is no reason to think it won't rapidly extend to all search results.
Other factors which will impact on your compliance are:
page loading speed
image size
small text
downloads
Googlebot blocking
In Webmaster Tools accounts, the Mobile Usability Report generates a full list of mobile usability issues across your site.
The Polymer design approach (which Digital Tsunami is implementing on current builds) is considered one of the best solutions for a 'mobile first' website.
Since May 2013, Digital Tsunami has delivered responsive sites to clients in government, education, corporate, resources and community sectors.
To get help with deploying a compliant site, review a few of our mobile-friendly sites.
Check this infographic, encapsulating the issues:
Companies which do not yet have a mobile compliant presence, will fall behind.
Contact Digital Tsunami today.
*Digital Tsunami blogs
2015: Three priorities
Feb 13, 2015
Responsive design 'de rigeur' for new sites
Jul 28, 2014
Type and image considerations in responsive design
Apr 24 2014
Mobile video consumption keeps growing
Apr 9 2014
1,040% increase in Internet time spent on tablets
Apr 3 2014
World going mobile, as smartphone sales to exceed PCs
Feb 8, 2014
Ten ways to build your brand in 2014
Jan 3, 2014
Mobile video consumption. The latest statistics.
Jun 20, 2013
After 40 years, a world gone mobile
Apr 4, 2013
Growth in Mobile Traffic. The latest statistics
Mar 27, 2013
What does "responsive" really mean?
Mar 22, 2013
The Mobile Consumer – 2012 statistics
Mar 19, 2013
Video via Mobile. The latest statistics
Mar 19, 2013
2013: The Year of Mobile, Social and Video
Feb 25, 2013
How Mobile is changing business
Feb 23, 2013
Is that a phone in your hand or are you just shopping?
Feb 20, 2013
Technology Perspectives from Fujitsu
Feb 18, 2013
m.commerce growth continues
Jan 23, 2013
Australian mobile device usage report
Sep 27, 2012
Internet access via mobile devices: the latest stats
Sep 27, 2012
The Rise of Smartphones, Apps and the Mobile Web
Dec 15, 2011
Sources
1 Google / Nielsen Mobile Path to Purchase study, Nov 2013
2 Cisco Visual Networking Index: Global Mobile Data Traffic Forecast Update 2014–2019 White Paper
3 internetretailer.com
Links
announcement
http://googlewebmastercentral.blogspot.com.au/2015/02/finding-more-mobile-friendly-search.html
infographic
https://assets.entrepreneur.com/static/1429034846-google.png
site tester
https://www.google.com/webmasters/tools/mobile-friendly/
From Our Clients
We have been fortunate to work with Andrew and his creative team from the inception of our business. The design and execution of our site has been fundamental in winning over clients and establishing our footprint in a very crowded space. We also place great value on their input into our business process.
With a brief timeline to ensure we had a web presence and launch coinciding with our 10 year anniversary, Digital Tsunami delivered. On time. On budget. Great Effort!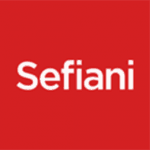 We are delighted with our new website and early feedback from clients and associates is very positive.
The overall impression is that it is a very professional, informative website and conveys the feeling that Sefiani is a quality organisation with skilled, friendly staff.
Thank you for all your help and patience in working with us for this successful outcome.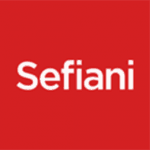 We continue to be impressed by the standard of service and advice. We not only get quality web design and implementation, but also honest feedback and suggestions which are crucial to the final product.
For providing a reliable, fast, and well maintained hosting service for business websites, I recommend Andrew and his company Digital Tsunami. The technical support given has been above and beyond, their hosting the fastest I have experienced, and is very well maintained with no issues.
Andrew certainly bends over backwards for his new and current clients, and I can tell he genuinely cares about providing nothing short of an outstanding service.