TravMatt site goes responsive
April 22, 2015
Digital Tsunami has developed and launched a site using responsive design, for professional cameraman Matt Gormly. Matt shoots for clients and on locations around the world.
Travelling Matt is the company name given to Matt Gormly by Andrew W Morse, when Matt started flying and working around the globe. The two met in Australia in 1991, just before they both left for Hong Kong, with a week of each other. The brand name conveys both the extensive geographical range of Matt's experience, but also refers to a traditional special effects filmmaking technique which combines a moving matte over a foreground or background shot into a single, cohesive image.
Matt has an extraordinary ability to expose the essence in a person or product to convey an evocative, cohesive and comprehensive visual ambience.
Matt has previously lived in Australia, Hong Kong, The Philippines and Malaysia. Regularly returning to his native Australia to shoot, Matt now lives in Kalmar Country, south of Stockholm.
Built to Matt's concept and design, the TravMatt site features capabilities, news, projects, image galleries, and is driven by the easy-to-use WordPress content management system (CMS).
In the last decade, Digital Tsunami has developed three website iterations for the brand and has provided hosting and technical support.
Read about the benefits of responsive design and the necessity for a mobile-friendly site to retain Google ranking in mobile search results.
Read more about mobile.
A selection of responsive sites by Digital Tsunami:
Bi-lingual site for energy company, Hanas New Energy
Tri-lingual site for incorporation firm, Comsec Offshore
Women's mentoring network, SheBusiness
Cameragal Montessori pre-primary and primary School
Property investment advisor, Compass Capital
Defence contractor, Craig International Ballistics
National logistics charity, Foodbank in Australia
Canberra construction company, Group One
'The Voice' finalist, Jenna Dearness-Dark
Government department, Lachlan Riverine Working Group-
Mining magnate Owen Hegarty
Electrical installers, Sydney Energy
East coast hotel chain, View Hotels
Thai restaurant, Tamarind Thai
Contact Digital Tsunami today to discuss the 'Communications Evolution' of your brand.
From Our Clients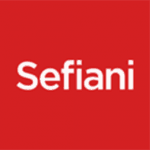 We continue to be impressed by the standard of service and advice. We not only get quality web design and implementation, but also honest feedback and suggestions which are crucial to the final product.
(We) took a fairly substantial audit of .. sophisticated sites both technically and creatively .. Out of six prominent designers, Digital Tsunami stood out.
The quality of the images, the sophisticated management of text .. together with smooth animations makes (our) website of very high calibre.
I would personally rate this site in the top 2 percent of world wide web sites today.
We were very happy with the development process and the outcome. The objectives have all been achieved, in terms of usability and ease of use in updating the site. You definitely nailed both of these.
Thanks to you and the Taishan production crew. Andy and the rest of the team were outstanding. Their professionalism was evident the entire time and they seemed to build a nice relationship with the factory employees, which led to a real spirit of cooperation. My sincere thanks for a job extremely well done.
.. very knowledgeable, creative and patient while also pushing me to work through the many decisions such a project involves.