Bikram Samvat : Happy New Year
April 14, 2015
For most Nepalese, the new year begins with the first day after the new moon, in a lunar calendar based on ancient Hindu tradition. Hinduism is practiced by over 81% of the population, the highest percentage for any country, although many Nepalis are both Hindu and Buddhist.
The mountainous north of Nepal has eight of the world's ten tallest mountains, including Mount Everest, the highest point on Earth.
If altitude brings a person closer to 'the heavens', then the Nepalese must be closer than any other population on the planet.
Bikram Samwat is one of many Nepali festivals, and coincides with the traditional new year in Assam, Bengal, Burma, Cambodia, Kerala, Kashmir, Manipur, Orissa, Punjab, Sri Lanka, Tamil Nadu and Thailand.
Digital Tsunami extends best wishes to our friends and colleagues throughout year 2072.
From Our Clients
.. very knowledgeable, creative and patient while also pushing me to work through the many decisions such a project involves.
Andrew was able to create an entirely new website in a short period of time and to budget. He and his team worked very well with both our Marketing and IT team.
We were very happy with the development process and the outcome. The objectives have all been achieved, in terms of usability and ease of use in updating the site. You definitely nailed both of these.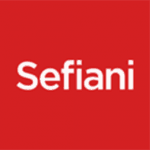 We are delighted with our new website and early feedback from clients and associates is very positive.
The overall impression is that it is a very professional, informative website and conveys the feeling that Sefiani is a quality organisation with skilled, friendly staff.
Thank you for all your help and patience in working with us for this successful outcome.
.. exceptional service and experience across all elements of web development from interactive strategy and marketing through to interface design and project management.