Bikram Samvat : Happy New Year
April 14, 2015
For most Nepalese, the new year begins with the first day after the new moon, in a lunar calendar based on ancient Hindu tradition. Hinduism is practiced by over 81% of the population, the highest percentage for any country, although many Nepalis are both Hindu and Buddhist.
The mountainous north of Nepal has eight of the world's ten tallest mountains, including Mount Everest, the highest point on Earth.
If altitude brings a person closer to 'the heavens', then the Nepalese must be closer than any other population on the planet.
Bikram Samwat is one of many Nepali festivals, and coincides with the traditional new year in Assam, Bengal, Burma, Cambodia, Kerala, Kashmir, Manipur, Orissa, Punjab, Sri Lanka, Tamil Nadu and Thailand.
Digital Tsunami extends best wishes to our friends and colleagues throughout year 2072.
From Our Clients
Andrew and his team have provided consistently good service and met both our needs and expectations. He certainly knows his stuff and delivers workable web solutions in a highly professional manner.
Once again, thanks for your promptness and partnership.
The current challenge of my job at Abbott is one of the greatest I've faced in 25 years of IT career. It's reassuring to know I can count on people like you when things go wrong.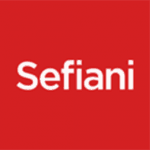 Digital Tsunami has supported us for many years now, and we continue to be impressed by the standard of service and advice. We not only get quality web design and implementation, but also honest feedback and suggestions which are crucial to the final product.
Digital Tsunami is able to discuss ideas with us and then develop them into a practical solution online, and this 'team' effort ensures the results are of the highest quality.
When our website is the first thing people look to when making an assessment on our company, I'm pleased to know that we have Andrew and his team behind us.
I have enjoyed working with you on this important project and have been particularly impressed by your company's professionalism. The speed and accuracy of your work has been first rate and your creative input has been instrumental to the success of the project.
We are all very happy with the new website and believe it captures the essence of the Group One brand.
Andrew and colleagues were able to assist at every step of the website production process, providing a sleek layout with high quality images. We would like to thank the Digital Tsunami team for an excellent job.