Charting Communications Evolution
October 1, 2012
The increasingly rapid rate of technological innovation is displayed graphically in an infographic entitled the Changing Consumer.
In the century following the first public demonstration of the telegraph in 1844, the single major telecommunications development was the telephone. In the last 30 years of the 20th century, fax, cellphones and text messages emerged and grew rapidly. In the last decade, Geosocial platforms have launched, and together with the dramatic rise of smartphones, are becoming the prime means of social communication.
The number of people using social media has grown from fewer than 4 million in 2005 to over 1.5 billion in 2012.
Earlier this century, the founder of Digital Tsunami coined a phrase for this rapid technological and sociological change: 'Communications Evolution'.
Source: Drumbi
From Our Clients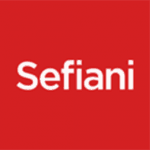 We are delighted with our new website and early feedback from clients and associates is very positive.
The overall impression is that it is a very professional, informative website and conveys the feeling that Sefiani is a quality organisation with skilled, friendly staff.
Thank you for all your help and patience in working with us for this successful outcome.
Your team has been great to work with. Tamara is very quick to catch on to things and Amir's code and CSS has impressed David due to its' simplicity and elegance.
Clients have really appreciated the video .. sales staff are so pleased to have this tool. It is very empowering to show.
For providing a reliable, fast, and well maintained hosting service for business websites, I recommend Andrew and his company Digital Tsunami. The technical support given has been above and beyond, their hosting the fastest I have experienced, and is very well maintained with no issues.
Andrew certainly bends over backwards for his new and current clients, and I can tell he genuinely cares about providing nothing short of an outstanding service.
I worked with Andrew on a photography project that involved a high level of visual complexity for a multinational client. Andrew was clear and professional in his briefing, but at the same time, was open to other ideas and approaches.