Rappin' with the King and Queen
March 8, 2013
Musicians and performing artists are great users of social networks. The like / share / link functionality, the integraton of video, and the calls to action which link to websites and sales are ideal for promoting music.
Digital Tsunami client Ru C.L (a.k.a King Ru) has just released video via his Facebook page. The video was uploaded to Facebook and the Ru C.L website within days of being shot and edited.
Throughout 2012, Ru C.L travelled from Australia to the UK and Jamaica and used Facebook and other social networks to share thoughts, photos, videos and music with his fellow musicians, friends and fans.
Another recording artist engaging with her fan base is the New Zealand's "Queen of Loops", Mihirangi.
"I wanted to share this song with you all… it's off the new album "Somebody Shake The Tree"… I'd love to get some feedback so in return I'm offering it as a FREE download for the next 48 hours… I hope you like… it's one of my favourite songs on the album… ENJOY!"
Mihirangi gained her first 'big break' when she wowed "New Zealand's Got Talent" judges with her live improvisational looping, using mutliple channel sampling and replaying. Many people outside New Zealand may have encountered her though YouTube where the video of her performance got traction, and discovered more on the Mihirangi website.
The impact and power of social networks  should not be underestimated. If the members of a social network were equated to a single country, Facebook would the the world's third largest country by population!
Where consumers live, retailers and brands are sure to follow. Consider television ads for new movie releases. The URL at the end of these is now more likely tobe a Facebook page than a movie website.
Many corporates are also utilising social media as a part of an eStrategy to communicate with their stakeholders (internal and external), to promote brand advocates and engage in two-way conversation with their customers, critics and potential customers.
Digital Tsunami assists corporations to navigate the social media maze, determine which platforms are most suitable to your stakeholder engagement and prepare resources and content to contribute. This may include video, mobile sites or apps, and an all-encompassing social media profile.
We'll listen to you, learn about your business, confirm your requirements and aid you to prepare an effective eStrategy for your brand.
Companies can to connect with the World just as easily as a 'King' or a 'Queen'.
*Source: TechCrunch "Pinterest Hits 10 Million U.S. Monthly Uniques Faster Than Any Standalone Site Ever -comScore" (February 7, 2012)
From Our Clients
Andrew and his team have supported Foodbank by providing web services for more than a decade.
In fact, they have just undertaken the first complete redevelopment of the original Foodbank website they built for us, and have been maintaining so ably since.
Andrew is creative and passionate and helps us to keep up, constantly looking for new ways to add value and improve our online communications channels.
Andrew W Morse and the Digital Tsunami team are world class, creative professionals in the challenging and highly competitive business of web page design and utilisation.
He understands business, he understands marketing, he understands communication and he understands design. And most importantly, his web pages pay for themselves within weeks of going online.
I'm very pleased with my new website. Clean, crisp and well-ordered. Many thanks to Andrew and the team at Digital Tsunami for their speedy work and dedicated follow up, ensuring a glitch-free launch!
Digital Tsunami is awesome.
Knowledge far beyond my expectations, led to the site being beautifully creative with simplicity, which is just perfect for a young female artist.
Andrew's patience and respect was impeccable, but what I loved most, was that he just knew what to do EVERY single time ... just the perfect web creator.
Thank you Digital Tsunami. Thank you Andrew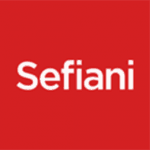 We are delighted with our new website and early feedback from clients and associates is very positive.
The overall impression is that it is a very professional, informative website and conveys the feeling that Sefiani is a quality organisation with skilled, friendly staff.
Thank you for all your help and patience in working with us for this successful outcome.