GreenTag™ Gold certification for Kembla
March 8, 2013
Australian copper pipe and tube manufacturer MM Kembla has attained GreenTag standard for a range of its products.
The certification was issued by Queensland company ecospecifier in accordance with the standards set by GlobalGreenTag. MM Kembla products certified all received a Gold rating.
Global GreenTag Pty Ltd is a third party green product certifier, which conducts rigorous scientific and Life Cycle Assessments (LCA) to rate and certify building products by providing them with a Global GreenTagCert™ rating.
The MM Kembla product ranges which have been GreenTag certified include:
Kembla Copper tube for plumbing, HVAC and refrigeration (straight lengths & coils)
Kembla Copper tube with PE & PVC lagging (Kemlag)
PairCoil standard (Refrigeration copper tube with PE insulation)
PairCoilMax (Refrigeration copper tube with NFR insulation)
To ensure that this information is readily available to architects, mechanical engineers and end customers, MM Kembla developed the mobile site kemblagreentag.com
Digital Tsunami developed the primary website for the company at Kembla.com
From Our Clients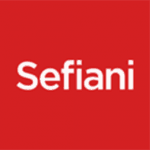 Digital Tsunami has supported us for many years now, and we continue to be impressed by the standard of service and advice. We not only get quality web design and implementation, but also honest feedback and suggestions which are crucial to the final product.
Digital Tsunami is able to discuss ideas with us and then develop them into a practical solution online, and this 'team' effort ensures the results are of the highest quality.
When our website is the first thing people look to when making an assessment on our company, I'm pleased to know that we have Andrew and his team behind us.
This is fantastic. Thank you. I really appreciate all the work you have done for us!
I would like to thank you for your tremendous contribution to Foodbank over the years.
The organisation certainly wouldn't be where we are today without your support!
Andrew W Morse and the Digital Tsunami team are world class, creative professionals in the challenging and highly competitive business of web page design and utilisation.
He understands business, he understands marketing, he understands communication and he understands design. And most importantly, his web pages pay for themselves within weeks of going online.
I am very happy with my new website from Digital Tsunami.
Not only did they design it, they also created my logo, and gave me valuable advice and professional feedback.
Through Digital Tsunami, my website now looks professional, easy to navigate and (through my customised CMS), easy to update.