QR codes. Now boarding!
August 26, 2013
Brands with the greatest volume of human interactions are rapidly adopting technology which accelerate transaction speed whilst retaining utmost safety and security.
A perfect example of a high value, high volume and rapid transaction is the airline boarding pass.
Millions of travellers board aircraft every single day. Ensuring faster and more accurate boarding converts to savings in millions of dollars for airlines and generation of additional fees for airport managers, as well as an increase in productive time for business travellers.
The paper ticket is rapidly being replaced by the e-ticket and the boarding pass is now being supplanted by the smartphone QR code.
Purchasing airline tickets is one process which can now be conducted almost entirely in a digital environment. Online purchase, email or smartphone ticket issuance, digital seat allocation and e-boarding passes enable an end-to-end paper-free transaction.
The same process is now happening at the other end of the value scale, with low-cost transactions being processed by NFC (near-field communication), where a small amount can be charged directly to the users smartphone account.
Digital Tsunami has long advocated the use of QR codes as a fast and efficient mechanism for conveying complex data. As an example of this commitment, all Digital Tsunami business cards and datasheets have integrated a QR code since 2008.
To explore how innovative, proven technology can be integrated into an enterprise-wide digital strategy for your brand, contact Digital Tsunami today!
From Our Clients
I don't know what you do, but you do it well.
By taking the time to understand our business, industry and vision, Digital Tsunami created a site that truly reflected our leadership position in the market and our strategic direction.
Digital Tsunami's expertise in visual design, photography, website navigation and business writing, resulted in an extremely effective website.
The project was expertly managed from end to end which resulted in a fast and efficient process.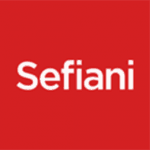 We are delighted with our new website and early feedback from clients and associates is very positive.
The overall impression is that it is a very professional, informative website and conveys the feeling that Sefiani is a quality organisation with skilled, friendly staff.
Thank you for all your help and patience in working with us for this successful outcome.
Central to the development process is Digital Tsunami's thorough understanding of the project needs, clear and constant communication, and creative, innovative and meticulous approach to delivering solutions.
The services provided included the registration of our domain name, establishment of our email accounts, and development & hosting of our website, were all executed rapidly and effectively. We also appreciate the service of upgrading our list of 150 shelf company names (in Chinese characters and English) every 2 weeks.
We valued the high level of creative design provided by Digital Tsunami, both for the website and the corporate identity.