QR codes. Now boarding!
August 26, 2013
Brands with the greatest volume of human interactions are rapidly adopting technology which accelerate transaction speed whilst retaining utmost safety and security.
A perfect example of a high value, high volume and rapid transaction is the airline boarding pass.
Millions of travellers board aircraft every single day. Ensuring faster and more accurate boarding converts to savings in millions of dollars for airlines and generation of additional fees for airport managers, as well as an increase in productive time for business travellers.
The paper ticket is rapidly being replaced by the e-ticket and the boarding pass is now being supplanted by the smartphone QR code.
Purchasing airline tickets is one process which can now be conducted almost entirely in a digital environment. Online purchase, email or smartphone ticket issuance, digital seat allocation and e-boarding passes enable an end-to-end paper-free transaction.
The same process is now happening at the other end of the value scale, with low-cost transactions being processed by NFC (near-field communication), where a small amount can be charged directly to the users smartphone account.
Digital Tsunami has long advocated the use of QR codes as a fast and efficient mechanism for conveying complex data. As an example of this commitment, all Digital Tsunami business cards and datasheets have integrated a QR code since 2008.
To explore how innovative, proven technology can be integrated into an enterprise-wide digital strategy for your brand, contact Digital Tsunami today!
From Our Clients
Foodbank has experienced unprecedented growth .. there is no doubt that the new Foodbank website, designed, built and maintained pro bono by Digital Tsunami, has been the principle tool in lifting Foodbank's profile. It is because our website is so engaging, that we have captured these donations. Foodbank just wouldn't be where we are today without Digital Tsunami.
Thanks very much for the speed & professionalism with which you continue to service our needs, despite the fact that this is provided pro bono !
Your ongoing generosity in donating the services of Digital Tsunami to Foodbank is appreciated more than you know. We, and the 30,000 people a day you help us feed, are indebted to you.
We have been a client of Digital Tsunami now for a number of years.
As an ASX listed company, we seek reliability with our suppliers. Digital Tsunami have proven they are reliable and trustworthy multiple times.
We host multiple websites and services through them, and use them for technical and creative work.
There has never been an issue, they are always on top of all technical details, and simply provide the best possible solution around a given budget, and get things right first time. Clearly they have excellent quality controls and that shows in their services.
(We) took a fairly substantial audit of .. sophisticated sites both technically and creatively .. Out of six prominent designers, Digital Tsunami stood out.
The quality of the images, the sophisticated management of text .. together with smooth animations makes (our) website of very high calibre.
I would personally rate this site in the top 2 percent of world wide web sites today.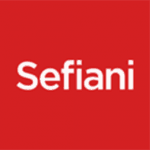 We continue to be impressed by the standard of service and advice. We not only get quality web design and implementation, but also honest feedback and suggestions which are crucial to the final product.