Events engage with apps
August 23, 2013
Commencing at the Sydney Convention and Exhibition Centre on Tuesday 27 August, the major AV industry exhibition Integrate 2013, will engage with visitors at an unprecedented scale via an app for handheld devices.
Registered visitors are invited via smartphone message to download the app,  which allows them to plan their attendance at events, access an electronic floor plan, select exhibitors by sector, browse products by category, monitor events, locate facilities and receive customized alerts all in their hand.
Integrate (in association with InfoComm International and CEDIA), offers manufacturers and suppliers the opportunity to connect with Australasia's professional, commercial and residential AV IT industry. Hundreds of exhibitors promote their products and services to tens of thousands of visitors.
In exhibition halls around the world, an irreversible trend is reducing paper and replacing it with digital communications. Online registration and smartphone identification are speeding the processes of ticketing and access as well as data transfer to organisers and exhibitors.
The number print barcodes and QR codes is rapidly expanding as the ability to rapidly transfer data in both directions is adopted.
While the Integrate 2013 app is iOS platform-specific, it is still therefore readable by a substantial number of attendees who possess a late model iPod touch, iPad or iPhone.
The options for engagement in person and remotely through handheld devices is not restricted to high volume and high value relationships. Any retailer, service provider or manufacturer can harness innovative and well-proven technologies to increase efficiency and generate sales.
Digital Tsunami can counsel you on strategies for the integration of communications efficiencies through the use of digital devices and processes across your entire enterprise.
From Our Clients
I have enjoyed working with you on this important project and have been particularly impressed by your company's professionalism. The speed and accuracy of your work has been first rate and your creative input has been instrumental to the success of the project.
We are very pleased with the end result. It was good to have you pushing us along for material in order that we met the agreed completion deadline - you certainly are good project managers!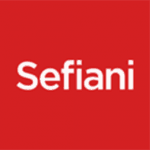 Digital Tsunami has supported us for many years now, and we continue to be impressed by the standard of service and advice. We not only get quality web design and implementation, but also honest feedback and suggestions which are crucial to the final product.
Digital Tsunami is able to discuss ideas with us and then develop them into a practical solution online, and this 'team' effort ensures the results are of the highest quality.
When our website is the first thing people look to when making an assessment on our company, I'm pleased to know that we have Andrew and his team behind us.
The services provided included the registration of our domain name, establishment of our email accounts, and development & hosting of our website, were all executed rapidly and effectively. We also appreciate the service of upgrading our list of 150 shelf company names (in Chinese characters and English) every 2 weeks.
We valued the high level of creative design provided by Digital Tsunami, both for the website and the corporate identity.
I don't know what you do, but you do it well.