CeBIT Australia 2013 plenary session
May 28, 2013
A foggy Sydney morning, admitted considerable daylight into the subject of the immense power of social media.
The impact of the CeBIT Australia 2013 conference and exhibition, (titled 'The Digital Economy's Most Important International Event'), was reflected in presentations from the heads of all tiers of government: the Prime Minister (on video), the NSW Premier and the Lord Mayor.
However, at the opening plenary session, the thousands of business people in attendance were most fascinated with a bespectacled, shaggy bearded, Gen Y engineer. Harper Reed's distinctive red hair and beard and large stretched ear loops, were highly distinctive in a room full of suits. But what he had to say, was at the same time, both blunt and incisive.
In his role as CTO of the Obama for America campaign, he was a key player in a massive machine which raised and spent over 440 million dollars in the 19 months between the announcement and the election. The 2006 Obama campaign had dominated the online space and understood it far better that any other candidate. The second term Obama campaign was even more effective in getting out the vote, by using technology to identify voters, and in capitalizing on growing segments of the voting population.
Harper stated that they had a very limited and entirely finite timeframe. The objective (getting a man a job), was critically focused on getting voters sufficiently committed to vote, in a country where voting is optional. In an organisation with the turnover and size of a Fortune 500 company, producing any component that was perfect, was less critical than just deploying it and learning from the real-time feedback, then refining and reiterating it the same day.
Disparaging "Big Data", as a term which applied to a volume of statistics exceeding your storage capacity, Harper said the cloud had eliminated that restriction. "Now it's just data", he concluded.
As a boy, Harper started his engineering career by physically wiring circuit boards. He sees great value in this activity, as a tool to understanding engineering. He mentioned the NYC initiative littleBits, a collection of snap in modules. Easy to use, one objective is to introduce young girls to engineering, with the aim of increasing the number of female engineers in the workforce. Peter Himler of Forbes called littleBits: "LEGOTM for the future wired set". As with any contemporary brand, littleBits allows fans to connect with each other through social media: Facebook, Flickr, Instagram, Twitter and Vimeo.
The scope if the engagement in social media attained by the Obama for America campaign, is reflected in figures which contributed to the funds raised and voters who attended the polls: 35 million likes on Facebook and 32 million followers on Twitter.
CeBIT Australia
@CeBITAus
Harper Reed
@harper
http://www.barackobama.com
Facebook: https://www.facebook.com/barackobama
Tumblr: http://barackobama.tumblr.com/
Twitter: http://www.barackobama.com/twitter
YouTube: http://www.youtube.com/organizingforaction
From Our Clients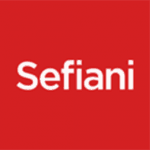 Digital Tsunami has supported us for many years now, and we continue to be impressed by the standard of service and advice. We not only get quality web design and implementation, but also honest feedback and suggestions which are crucial to the final product.
Digital Tsunami is able to discuss ideas with us and then develop them into a practical solution online, and this 'team' effort ensures the results are of the highest quality.
When our website is the first thing people look to when making an assessment on our company, I'm pleased to know that we have Andrew and his team behind us.
I'm very pleased with my new website. Clean, crisp and well-ordered. Many thanks to Andrew and the team at Digital Tsunami for their speedy work and dedicated follow up, ensuring a glitch-free launch!
.. very knowledgeable, creative and patient while also pushing me to work through the many decisions such a project involves.
Digital Tsunami's work for Leighton International has been of an extremely high quality, highly responsive and flexible in approach. Andrew and his team worked with us to understand our needs and find the most appropriate solutions.
The team at Digital Tsunami was incredibly responsive, delivering a solution well ahead of deadline. Their technical knowledge was exceptional, they were innovative, and they were very meticulous. What's more, they understood my business and technical requirements and translated them into a user-friendly, refined, professional site which is conceptually simple and cohesive.